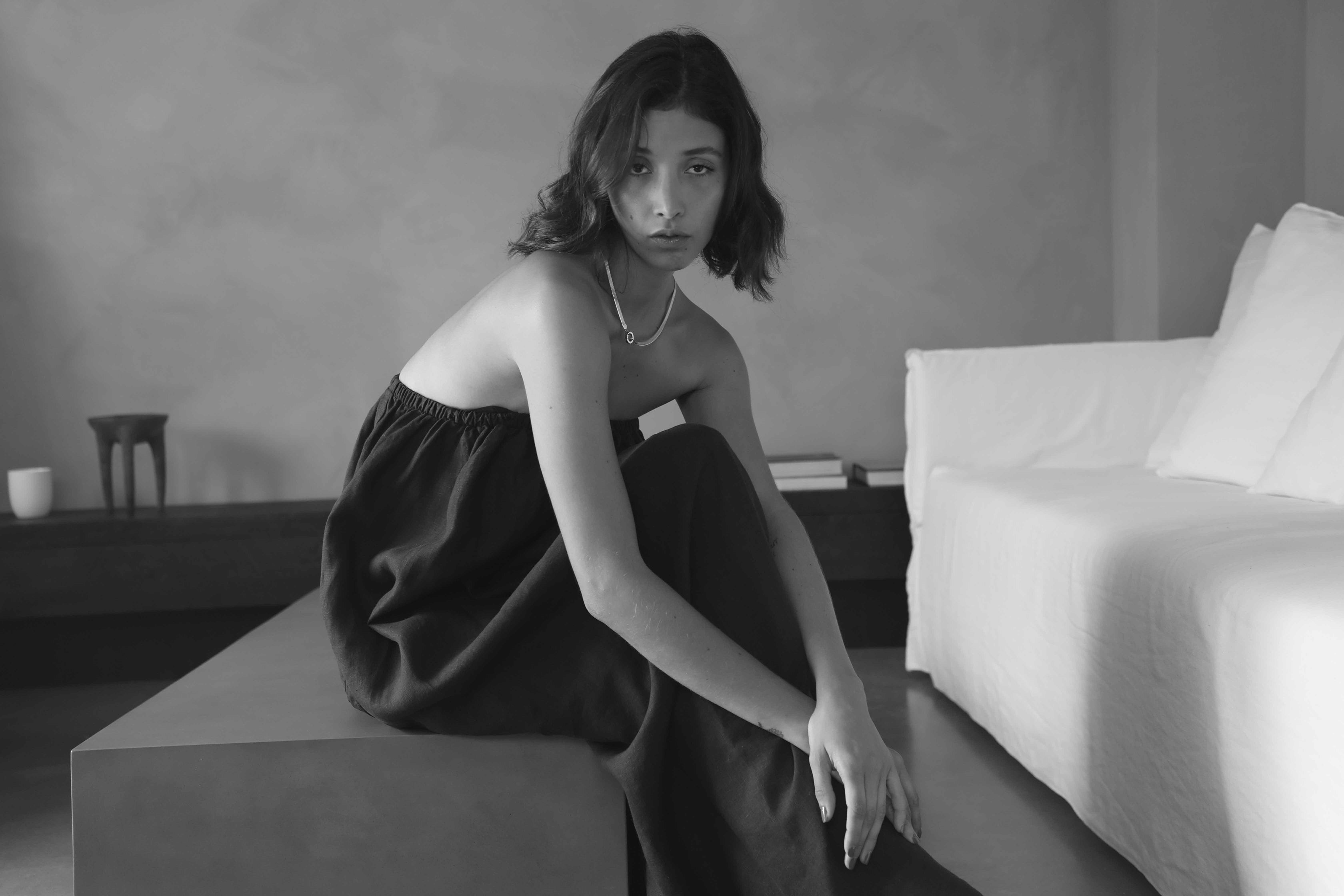 LINEN WEARABLES + HOMEWARES  
"Thoughtfully designed and consciously created by the coastal shores of Currumbin, Australia, at Moss Living we have made it our priority to explore the world and all its beauty through texture and textiles with the philosophy that 'less is more'. We focus on luxurious basics that pay homage to linen in its purest form, blurring the lines between comfort and contemporary through our range of bedding, wearables and handmade ceramics. To us, these pillars represent a connection to culture, warmth, home, and heart. 
Inspired by the tranquillity of nature and contemporary shapes of modern architecture, Moss Living was founded by Christina Armstrong during her travels abroad. The vision to create a calm retreat for the bedroom through functional and luxurious pieces that transcend seasons and trends was conceived. 

Since launching in 2019, Moss Living has been a natural progression from linen bedding to wearables and handmade ceramics. Each piece is crafted effortlessly and structurally re-designing the classic silhouettes and staples in a wardrobe and your home to last a lifetime. Our small female-led team keeps  sustainability and luxury at the forefront of every decision we make."
WEARABLES - 'Timeless' linen collection MTO
WEARABLES - 'Noir' linen collection SOH
DELIVERY | Stock on Hand
TERMS | Payment Upfront
Dominique Healy is a Melbourne label that creates transeasonal pieces, released slowly. With luxurious dead stock fabrics as the hero of the collection allowing considered minimal runs of productio...
Read more