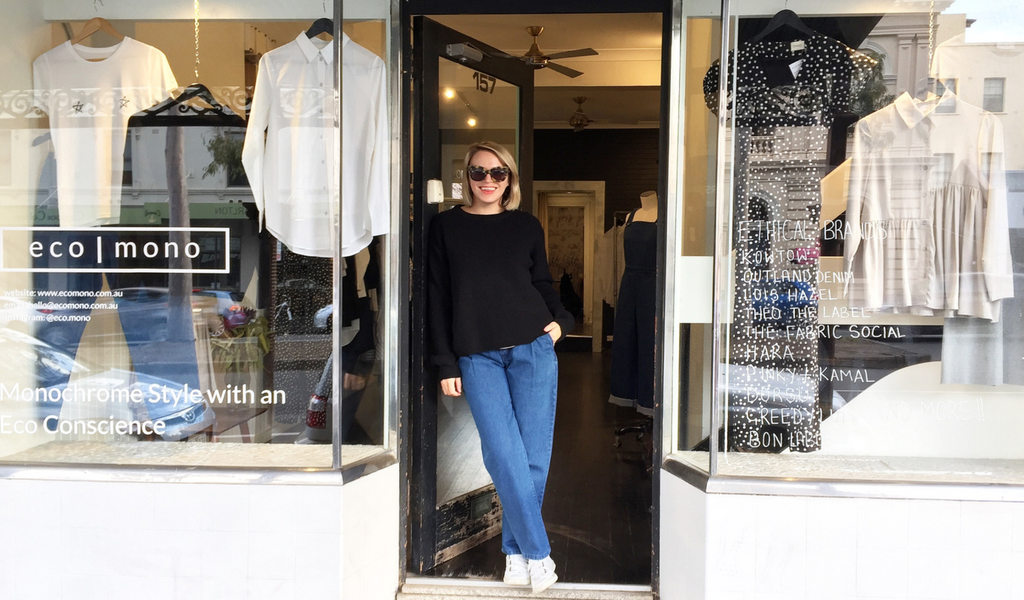 Eco.Mono | Online
Words by a fashion hoarder to slow fashion minimalist, eco.mono's Founder Sam Leigh who has been seeking out the good, the bad and the ugly when it comes to who, how and where our clothes are made. Established in 2016, Sam originally started eco.mono as a fashion blog dedicated to educating her readers about the garment industry to creating a curated ethical online store and seasonal pop-up space where you can shop your values. 
How important is it to your store that the brands you stock are transparent about their supply chains and manufacturing processes?
I think transparency is one of the most important aspects when speaking with new brands I want to stock. I understand that progress does not always mean perfection and many of the brands we stock are on their own journey, but its important to be open and honest about where you are at in that journey.
One of my favourite parts of this job is speaking with brands and learning about their challenges and triumphs. This also helps me build great relationships, so much so that now when some of the brands I stock move their manufacturing elsewhere, they will simply pick up the phone to let me know and we have an open, honest and raw conversation about it. 
Do you have a checklist of values you look for when you are thinking of stocking new labels? If so what are some of the most important values you look for?
Yes, on eco.mono the brands we stock must align with up to three of our 10 ethical values. Before taking on a new brand we send them a questionnaire to complete and this helps us understand where they are at and what they are tackling. It's unrealistic for brands to align with all 10 ethical values (although we have a couple that do!)  
Do you find your customers are mostly those who are searching for ethical options?
I find my customers are looking for well made, stylish clothes. They do not want a brown sack for a dress. I think my customers enjoy the fact that sustainability does not mean you need to compromise on your style. 
Are first time customers at your pop-ups who are also consumers of fast fashion interested in learning more to change their buying habits?
Honestly, its 50/50 and it can also be dependent on the location of the pop-up and the demographic in that area. I wish I could say "hell yes, they are all for it" but sometimes when I start to talk to some customers about the item of clothing they are looking at and the ethics behind it, I can see a glazed look come over them as if to say "yeah ok, cool let me shop the pretty dresses". 
However, on the flip side, I did a pop-up in Carlton during Fashion Revolution 2018 and the amount of people who came in just for a chat, learn more and have an open conversation was truly overwhelming.
I still remember some of the awesome conversations I had with women of all ages. 
What do you think can be done to educate more people about thinking twice about how they consume fashion?
This is a tough one, because education is key and there is so much information out there to digest it can be a mine field. 
Last year I attended a panel discussion at MFW (Melbourne Fashion Week) they were discussing fashion for future generations and how future generations will consume. To my surprise, sustainability and ethics did not come up in the conversation. So, at the end of the panel, I asked the question "You discussed a lot about how future generations are looking for convenience, they want things that are quicker and better. How does this align with sustainability and the ethical values of future generations?" They answered the question by saying "Consumers need to ask for it"... this BLEW MY MIND! In response I simply replied "In fashion we always talk about giving the customer what they didn't know they even wanted, so why - when it comes to sustainability are we waiting for the consumers to ask for it?"
That is a very long winded way of saying, I think we just need to keep educating and coming up with new ways of educating different generations and communities and empower them to make their own decisions. 
Why do you think we need a fashion revolution?
A Fashion Revolution is an emerging and ethical alternative to the traditional fast fashion pursuit. The process begins before purchasing a product and a deep understanding of a garment supply chain. Fashion revolution is advocating for zero exploitation. The fashion industry needs to change, and it starts here with Fashion Revolution Week. 
Thank you to Sam Leigh and Eco.mono.
Fashion Revolution goes from the 22nd-28th April.  Follow. Get Involved. The more people who ask #whomademyclothes, the more brands will listen.
#whomademyclothes
#fashionrevolution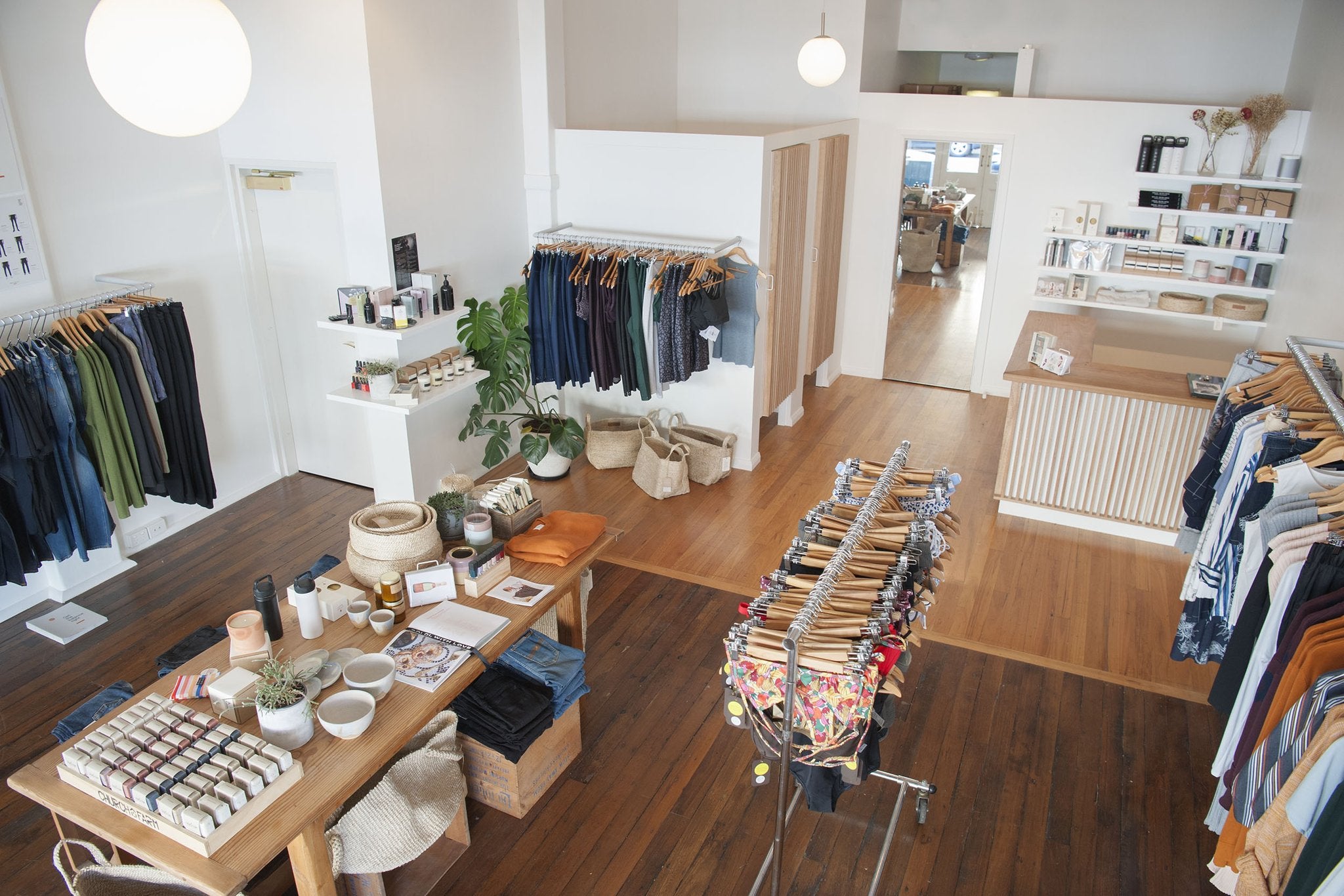 other
We started our retailer series 'who sells your clothes' back in April to coincide with Fashion Revolution. We loved hearing the insight from the stores that stock our labels. Retailers are a crucia...
Read more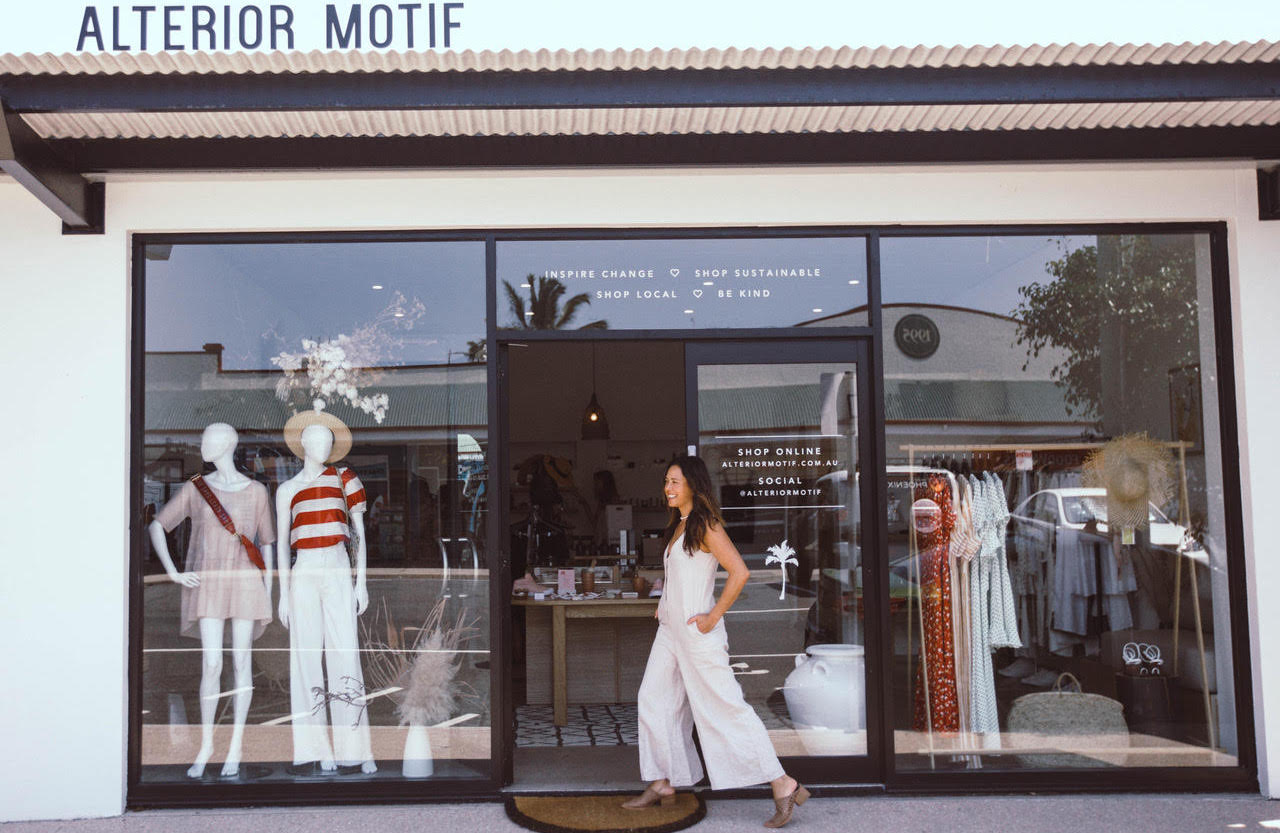 other
Alterior Motif | Sunshine Coast
Words by head Captain Penny Lane of Alterior Motif.  With 14 years of trade in the Sunshine Coast, Alterior Motif is an institution; it is not just a boutique but a lifestyle store involving a...
Read more