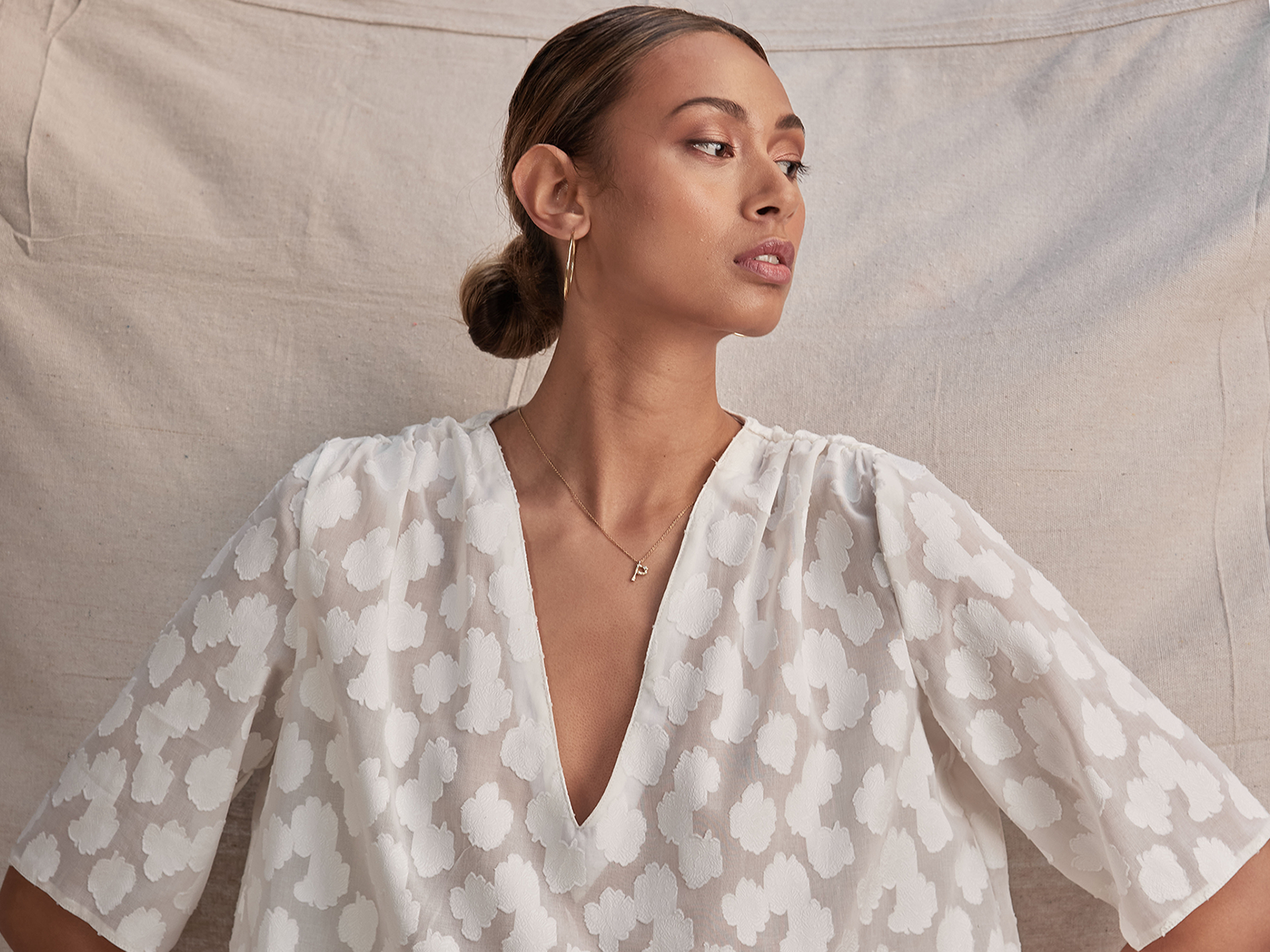 Label Series | Lois Hazel
This Fashion Revolution and in tribute to the passing Earth Day we have chosen to detour from the usual programming of 'Who made my clothes?' and delve into highlighting the positive aspects of labels who have each made decisions to start their journey with considered elements that are forever improving and evolving as they grow.
Recently we have found ourselves becoming deflated by the weight of all the negative aspects of the fashion industry. Michelle and I took a moment with each other and agreed that celebrating people who make positive steps towards a better industry really made us feel more excited and empowered to make more changes ourselves, and in turn encourage and educate others to make positive change too.
Please enjoy this conversation series with our labels as we chat about who they are, how their journey began and all the good things they are doing.
Tell us a little about where your label began?
Lois Hazel officially launched in March 2015, but the idea started probably about a year before. When I graduated from RMIT in 2012 I didn't really know what I wanted to do and was extremely lucky to have a number of opportunities that took me to New York, Paris and finally Amsterdam where I stayed for just under a year. It was during my time in Amsterdam that I really started to think about the possibilities of starting Lois Hazel. I knew I wanted to focus on bettering the industry, for both the people in it as well as the environment. At the time my partner was living back in Australia and I had a choice of returning back home or trying to find a job in Europe. After applying for a number of positions I felt I wasn't resonating with the standards that were commonplace in the industry at the time. I decided to return back to Melbourne to start Lois Hazel. I had gained enough experience through interning for a wide variety of different fashion houses, designers and artists that I had the confidence to pursue my own brand, and it felt right. I knew what my values were, I knew how I wanted to structure Lois Hazel and I felt like I was able to bring something new, fresh and different to the Australia fashion industry.
You are quite well known in the fashion industry for many amazing steps you incorporate into your business to be more sustainable, and of course your transparency in production.
When I think of Lois Hazel, your use of the word 'honest' always comes to mind. That to me really represents your label and yourself as a person. When Lois Hazel began, did you start with a checklist of sustainable values that you always wanted to include? How do you think that these elements grew or changed along your journey?
When I started, I knew I wanted to be as honest as possible because I knew I couldn't do everything I wanted to from the get go. So, I wanted to be held accountable for my choices and through breaking down my supply chain I hoped my customer knew I wasn't trying to hide anything or trying to trick them into thinking Lois Hazel was trying to be something it wasn't. Greenwashing is a real problem in the industry and that's not what we're about here. But I knew I had to start with achievable goals, like building a real relationship with the people who made our clothes. I wouldn't say I started with a checklist but rather I set myself goals and wrote down some of the values I really wanted to implement into Lois Hazel's brand DNA and then the ones that held the most importance were the ones that took priority. For example, manufacturing here in Australia. As LH has grown I have been able to implement more of my core values, like using Organic Cotton or other certified fibres as well as working closer with the fabric suppliers here in Melbourne rather than going through an fabric agent. It's exciting to see the brand grow because I am able to improve every element along the way and I'm so proud each time I'm able to move in a more sustainable and ethical direction.
Each season you incorporate the use of Deadstock fabrics, can you tell us a little about what that is, and why you choose to use this each collection?
Deadstock fabric is fabric that is leftover or over-ordered from other designers and manufacturers. Using deadstock fabrics helps prevent it from ending up in landfill but also allows us to use something that already exists over getting something completely new made which uses up more of the earth's resources. Deadstock was a great solution when I started LH because I was able to access some beautiful fabrics without having to commit to large minimums. I think deadstock is a great option but I am also aware that it can encourage factories to overproduce because they know they can sell it off instead of just making what is needed. I'm really excited about exploring recycled fabrics as I feel like this is heading towards a more circular future which is where I think fashion needs to head.
What is your favourite fabric to work with?
Oh I have so many… I'll definitely continue to explore natural fibres like Linen and Hemp. I love their natural texture but also how they change with the wearer through its life. I have also really fallen in love with Tencel which is a regenerated fibre from eucalyptus. Not only does it have incredible sustainable credentials it also has a beautiful hand, drape and is so great to work with.
You aim to have 100% transparency in sourcing and production. Is this a hard thing for a label to trace through every step of the chain? Is that something you have to check back in on from time to time?
It is hard, and I know I still have a long way to go to claim 100% transparency because there are elements in my supply chain that I still can't trace back to. Like where some of our cotton is grown but by choosing fabrics that have certifications like GOTS really helps because they've done the audits needed to ensure that the cotton and the people involved in picking, cleaning, weaving etc are looked after and not harmful to the environment. It's something everyone in the industry should always be checking in on. If we all hold our suppliers accountable, traceability will become more achievable for all parties involved in the industry.
Do you have any dream goals you're working towards? (does not have to be related to sustainability)
I'm excited about growing the LH team. I've always wanted LH to become like a family and by getting more people involved who share similar values, similar passions are so exciting. We recently welcomed Emily our studio assistant in and it has been so fabulous getting to know her and seeing her get just as excited about the brand and its possibilities. Also by growing the LH team I hope it means I can invest more time in making LH more sustainable, and focus more of my time on research and developing better products for my customers.
What are you most proud of on your journey so far?
There are quite a few moments I'm proud of but a few that come to mind is when I was able to quit my part time job and commit to working full time at Lois Hazel. It was such a scary moment but it's been incredible to know that LH can support me and now support someone else's income. I am also super proud of being a part of the All Good Things family! I was so excited when we started working together and it's been incredible to see the growth and seeing LH in so many different stores around Australia.
Do you have any words of encouragement for labels who are trying to make more sustainable choices?
Pick something that is close to your heart, that is achievable and focus on that. Once you feel you have achieved that goal set yourself another one. I think the key to become more sustainable is making sure each step you take is done well and you are building a strong, solid foundation to then build more great things on.
As part of your ethos to minimise waste, you have teamed up with UPPAREL. Tell us a little about how this works:
UPPAREL are such a great group, and they have really helped me find a solution for all my fabric scraps that I am unable to upcycle into other products. Every couple of months I send all my fabrics to them and they sort through them to find a new purpose rather than end up in landfill.
In your AW20 collection, you featured a print from a collaboration with Lee-Anne Williams, an Indigenous artist from the Kimberley region. What was that experience like turning a screen printing into garments? It is so great to be able to feature such beautiful art.
It was so wonderful, I'm really lucky to be a part of a project called Design Within Country. The project is a fashion design collaboration that connects the women of Fitzroy Crossing with city-based creatives and mentors on Country to create a fashion collection. Through the project I met Lee-Anne and was always a huge fan of her work so when the opportunity came for us to work together on something for LH I was super excited. It was really fun turning her screen-print into a repeat, I am lucky enough to have a friend who, at the time, was working for a digital printing business, so she was able to help us. We played around with a number of different scales and colours but in the end decided to keep the print at the original scale and choose the red-orange colours as it represented the cracked earth that was the inspiration behind the print.
Thanks so much to Lois for chatting with us!
View Lois Hazel on our digital showroom here.
Contact us for password access via hello@allgoodthings.co
Follow on instagram here.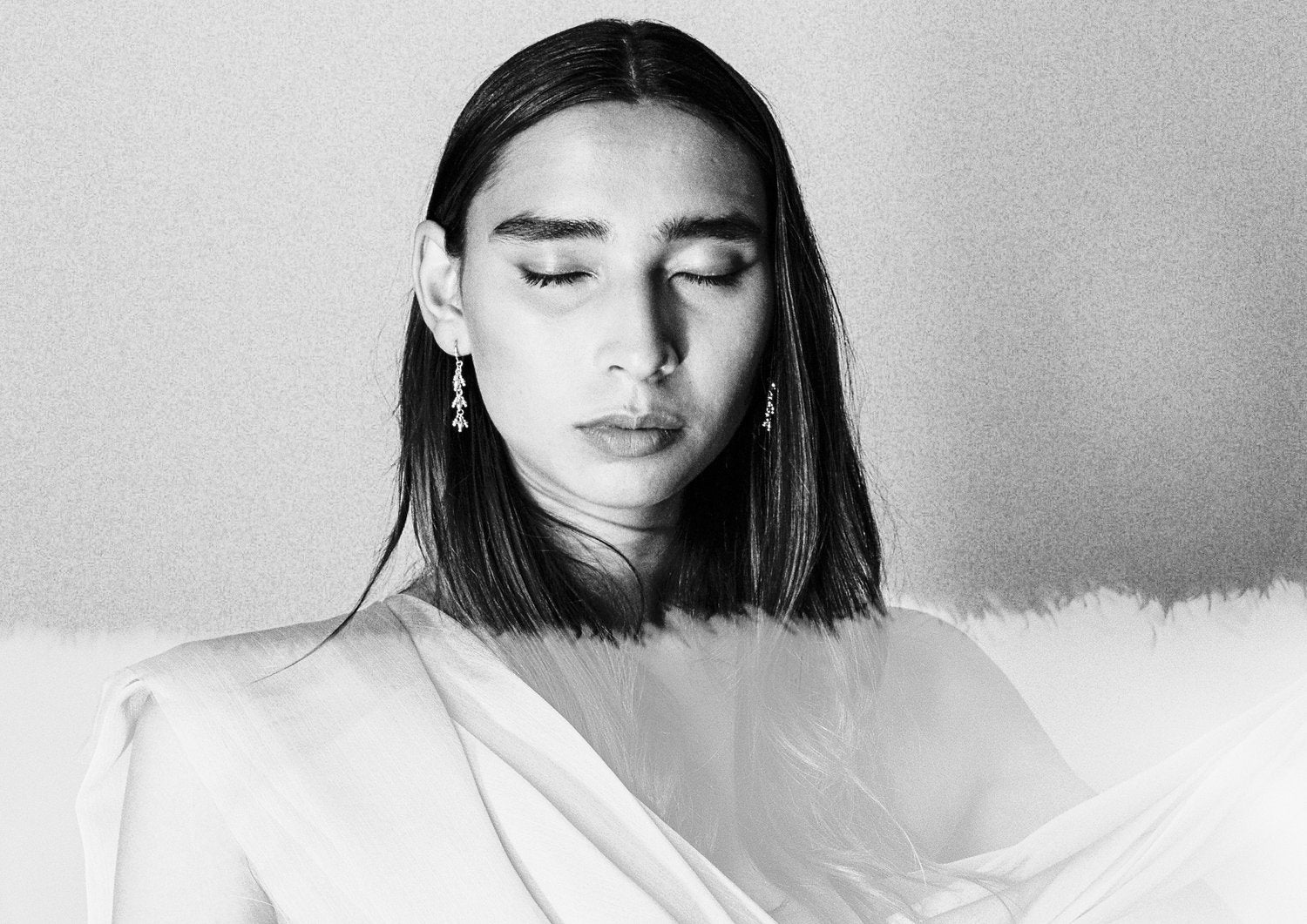 This Fashion Revolution and in tribute to the passing Earth Day we have chosen to detour from the usual programming of 'Who made my clothes?' and delve into highlighting the positive aspects of la...
Read more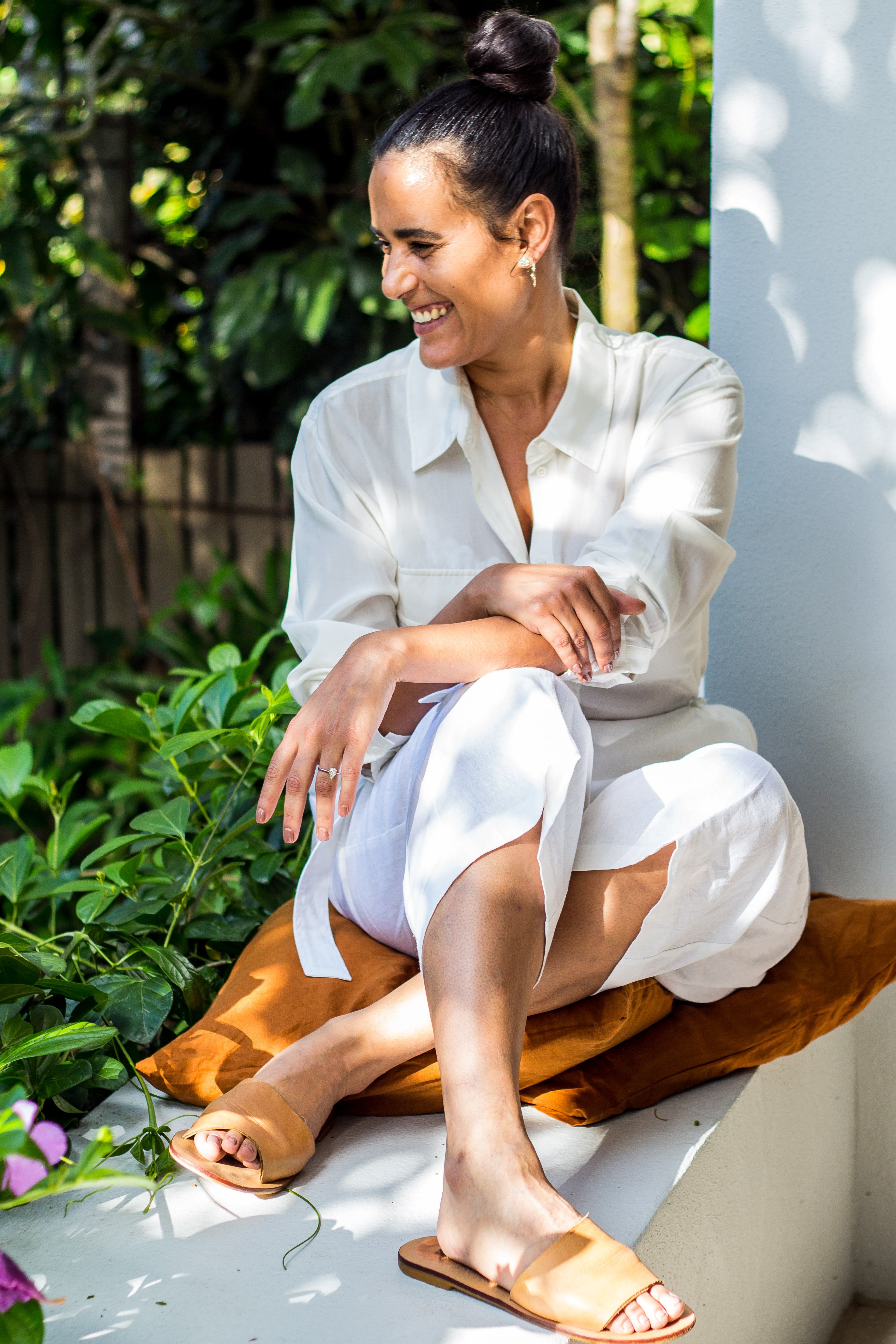 This Fashion Revolution and in tribute to the passing Earth Day we have chosen to detour from the usual programming of 'Who made my clothes?' and delve into highlighting the positive aspects of la...
Read more