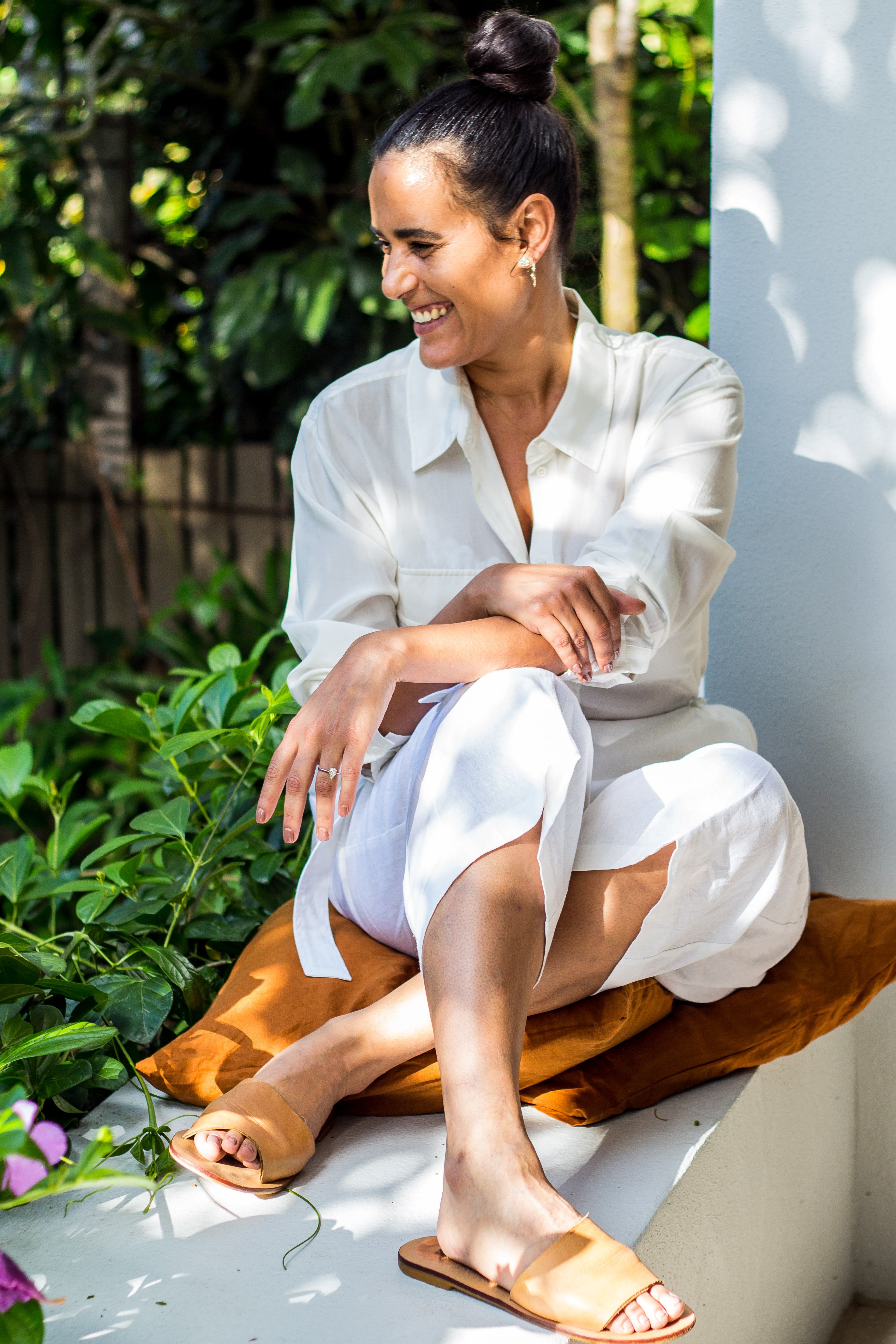 Label Series | Moss Living
This Fashion Revolution and in tribute to the passing Earth Day we have chosen to detour from the usual programming of 'Who made my clothes?' and delve into highlighting the positive aspects of labels who have each made decisions to start their journey with considered elements that are forever improving and evolving as they grow.
Recently we have found ourselves becoming deflated by the weight of all the negative aspects of the fashion industry. Michelle and I took a moment with each other and agreed that celebrating people who make positive steps towards a better industry really made us feel more excited and empowered to make more changes ourselves, and in turn encourage and educate others to make positive change too.
Please enjoy this conversation series with our labels as we chat about who they are, how their journey began and all the good things they are doing.
Today we chat with Christina Armstrong from Moss Living!
How did your beautiful label Moss Living come about?

Moss Living has always been an idea that I have been terrified to turn into a reality. I suppose my experience with working in creative industries such as fashion, floristry & Lighting design gave me that gentle push to follow my dreams. It's incredible when you surround yourself with like-minded people & people that believe in you. I will always encourage people to take that step into the unknown as you'll never know if you don't try. 'Risk It for the Biscuit' So, in 2018 Moss Living was created 'officially' & I have never looked back.

Why Linen over another fabric?

Linen is a very environmentally friendly fabric. I have always been aware about one of the most damaging environmentally issues of landfill & I wanted to make sure that my love of décor & fashion was not going to contribute to this issue.
The appeal of linen is both practical and aesthetic, making it an essential fabric for the bedroom & on the body. I have personally experienced many bedding materials from Cotton, silk & linen blends, & for me the best sleep experience was 100% Flax Linen.
Not only is the feeling of linen on your skin is incredible the health benefits have so many advantages. I always say you must experience sleeping in linen & you will never look back.

You initially started with just your bed linen, what made you decide to expand to wearables, was it just a natural progression or something you had always planned to do?

Again, the issues with Fashion & landfill played a big part of my decision to create wearables. Australia sends 85% of the textiles we buy to landfill every year. "Fast Fashion" needs to end. I understand that good quality fashion can be expensive hence why many people tend to buy a quick solution of fashion then having only wearing it once throwing it away. I see our collections as a forever staples in your wardrobe.
My Mother always told me that all is needed in your wardrobe is classic forever pieces & a great pair of shoes haha! So it became a natural progression for me to introduce Moss Wearables.

You manufacture your products at a factory in Shenzen, China who are OEKO-TEX 100 and SA8000 Certified. Was it hard to find the right factory to use? What helped you know you were choosing the right partners?

Before we launched or even created Moss Living, I did a lot of research about everything that linen world provided. It took almost a year & a half to find the ideal manufacturer. I asked many questions to multiple factories.
- Welfare of the workers
- OEKO-TEX certified
- Linen orientation
- Small MOQ

Our manufacturer was extremely helpful with all my questions & providing me with complete bedding samples so I could personally experience their product. After my first night's sleep, I knew I had found the right team. They also knew I was just starting out as a small business, so they accommodate with smaller orders.
Loyalty is very important to me & I'll continually support my team as they do with me.

Can you tell us a little about AZO-Free Dyes? Is it becoming standard practice that most people would use these today?
Azo compounds are widely used in the dyeing of every type of fibres, they create more vivid colour options in productions of fabrics to synthetics. Unfortunately, these AZO dyes have shown extensive environmental & health consequences.
For me it was not a road I wanted to go down. We as producers of products need to take responsibility to our customers health & our world's environment.
Our impact on the environment is unique to each person. Choose what imprint you will make.

You have recently released a collection of hand-made ceramics, which are inspired by your own personal story and your Brazillian heritage. Are ceramics a medium you have worked with for some time?

Ahhh Ceramics... I would not call myself a ceramist, but I do love to play with clay. I have been self-teaching myself for the last 5-6 years. I'm not one to often meditate as my mind never seems to slow down but when I'm in my studio it takes be to a place of serenity.
It only recently I decided to share my works with the world, even though we are our own worst critic I just found that self-encouragement to share a little of me in my love of ceramics. The only problem is I want to keep every piece I make; my home has now become a Gallery of ceramics and now I need more shelving haha!
Since launching Moss Living it has allowed me to spend more time in the studio & for that I'm extremely grateful.

What are you most proud of achieving on your journey so far?

Allowing myself to take that chance of running my own business. As mentioned earlier "Risk it for the biscuit". I won't say it's been an easy road of running my own business, but it has certainly given me so many experiences I wouldn't have had if I didn't.
I have met incredible people through Moss Living, I have learnt new skills & I find that I am learning & experiencing every single day. Moss Living can go with me anywhere in this world, I love that each day is different & what I have created I can be proud of everything I have achieved on my journey.
Most important for me is knowing that my customers are happy, experiencing the best sleeps they have ever had & again knowing that we are not damaging this world. I honestly love my job.

Do you have any goals for the next few years that you are hoping to achieve on a sustainability level?

My goals for the next few years to establish an awareness of environmental issues within my business & linens. I am wanting to use our platform to encourage awareness for all issues that our world is facing. I want my customers to feel that they are helping our world with buying right, buying with the intentions of doing good for themselves & our world. Encouraging sustainable behaviours which helps users become more aware of their carbon footprint.
We all need to work together & form a close connection between people & nature. Allowing our world to heal & regrow into better place to live.
Thanks so much to Christina for chatting with us!
View Moss Living on our digital showroom here.
Contact us for password access via hello@allgoodthings.co
Follow on instagram here.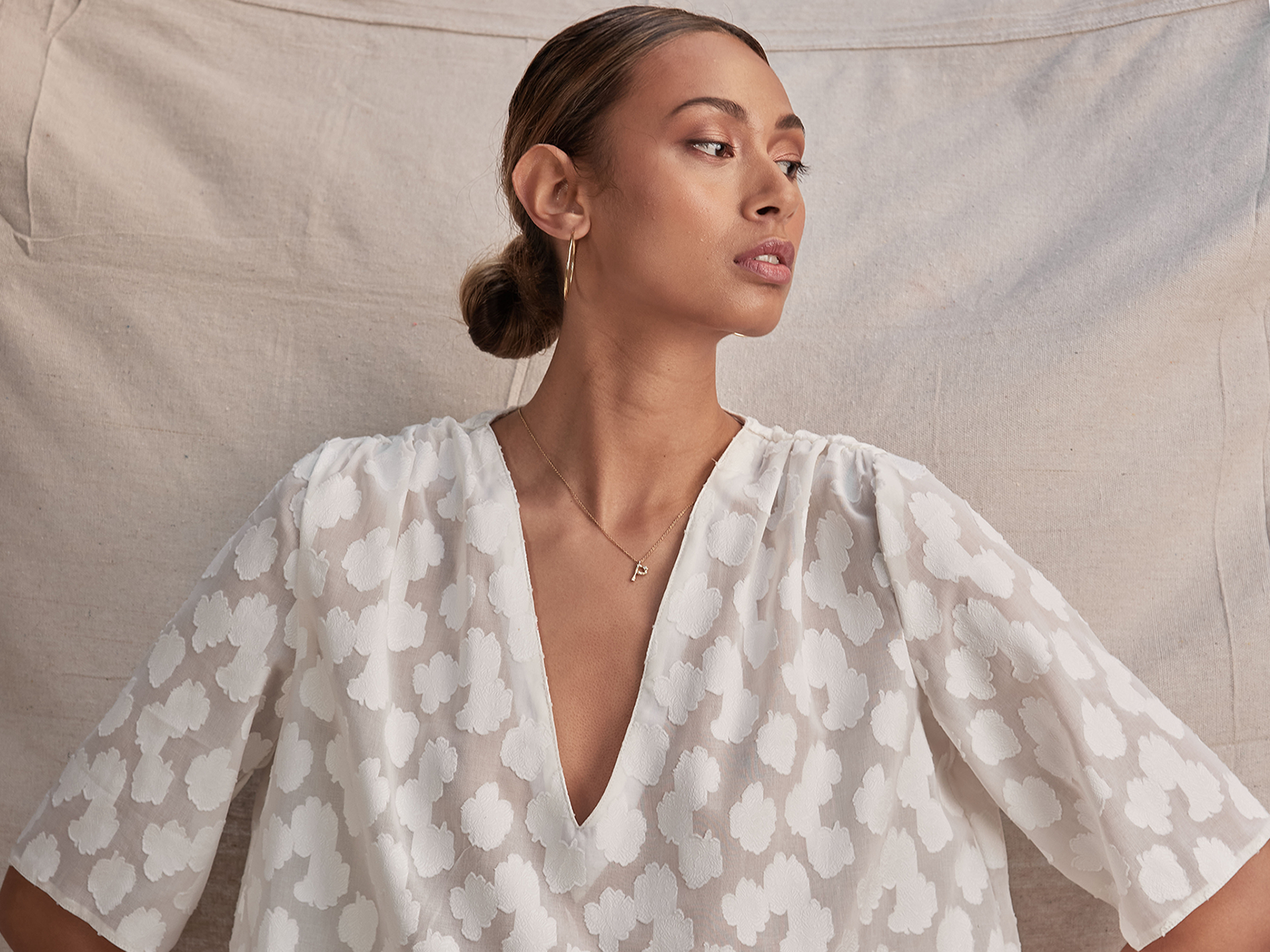 Lois Hazel officially launched in March 2015, but the idea started probably about a year before. When I graduated...
Read more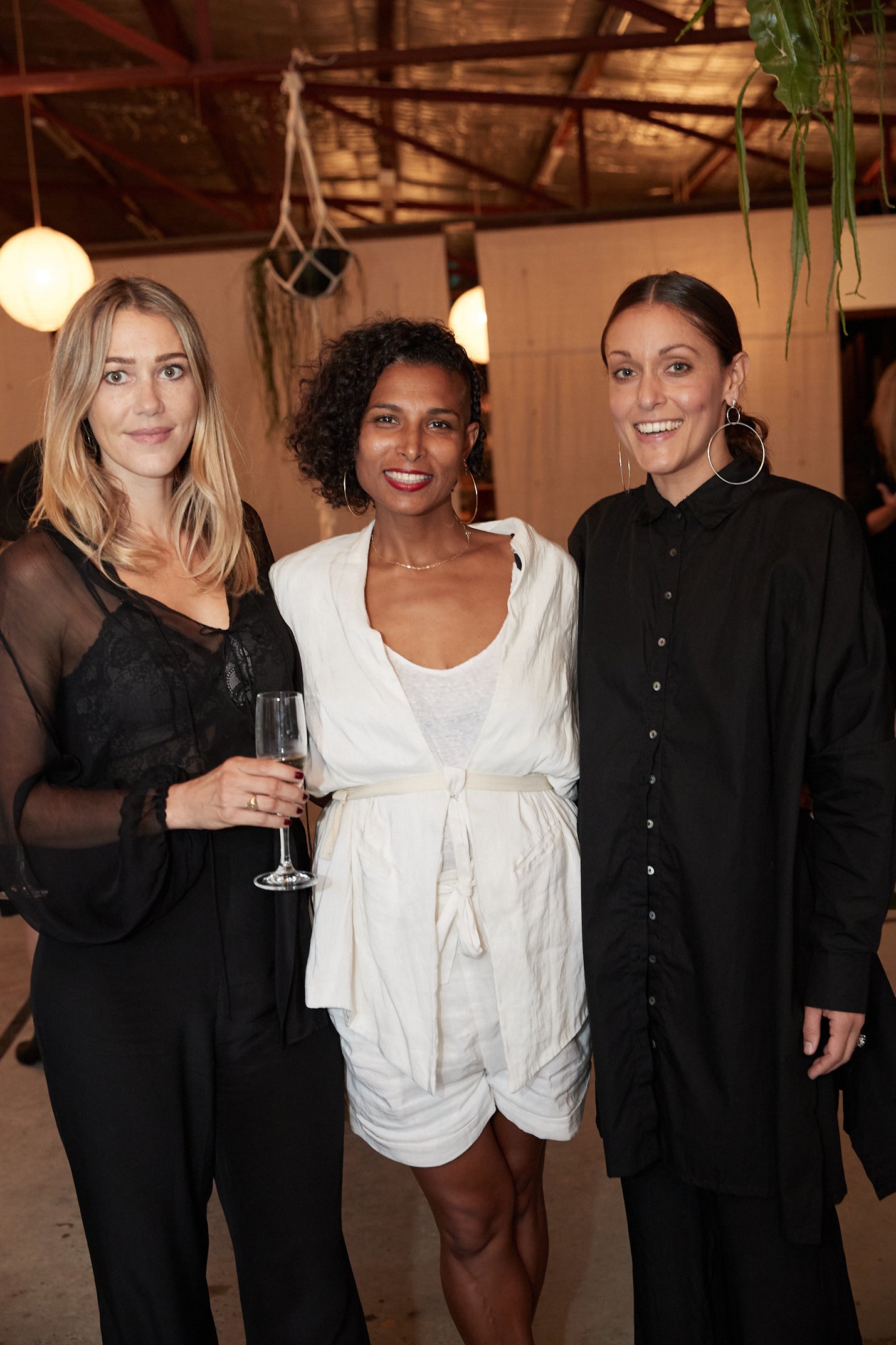 This Fashion Revolution and in tribute to the passing Earth Day we have chosen to detour from the usual programming of 'Who made my clothes?' and delve into highlighting the positive aspects of la...
Read more