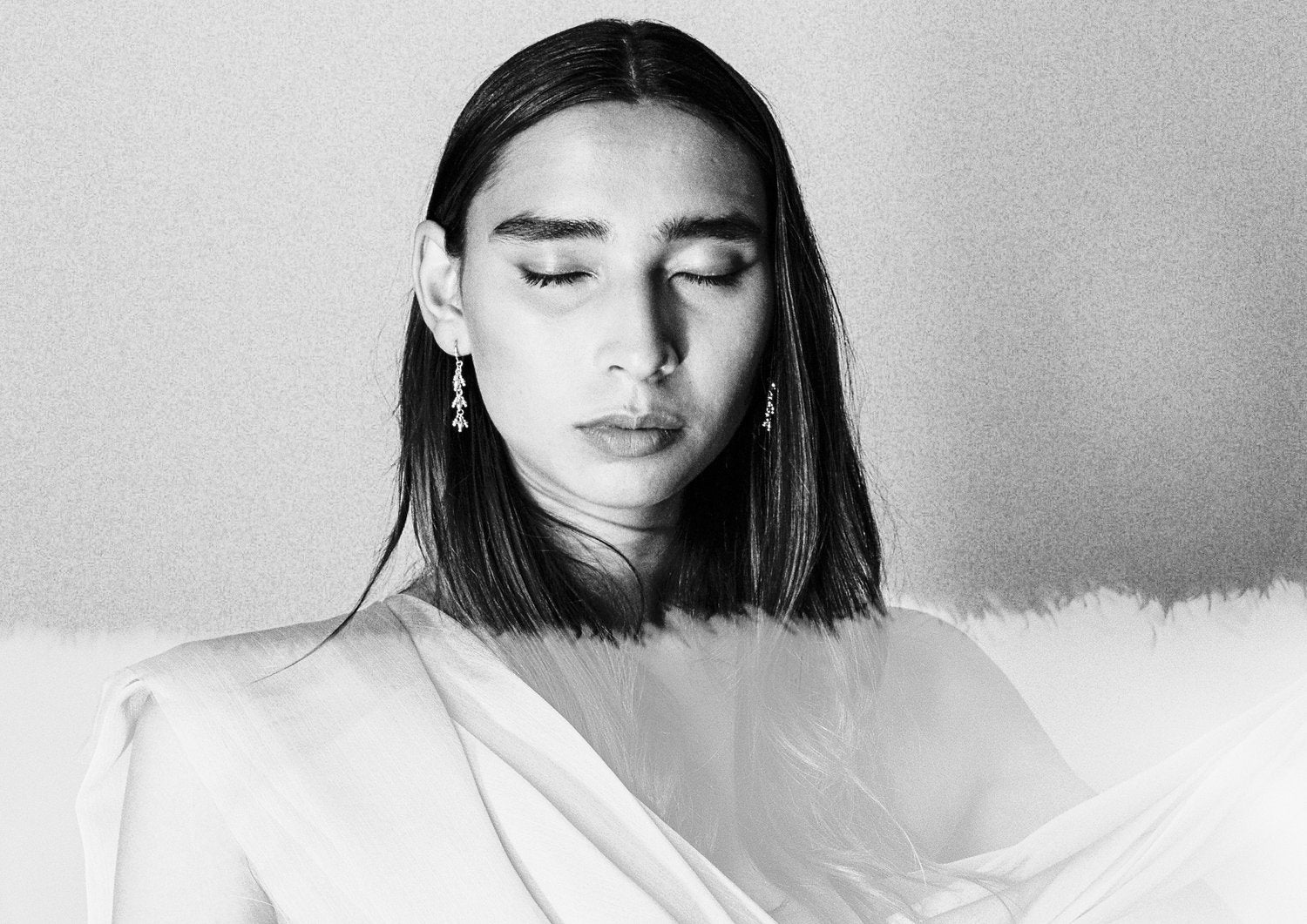 Label Series | RBCCA KSTR
This Fashion Revolution and in tribute to the passing Earth Day we have chosen to detour from the usual programming of 'Who made my clothes?' and delve into highlighting the positive aspects of labels who have each made decisions to start their journey with considered elements that are forever improving and evolving as they grow.
Recently we have found ourselves becoming deflated by the weight of all the negative aspects of the fashion industry. Michelle and I took a moment with each other and agreed that celebrating people who make positive steps towards a better industry really made us feel more excited and empowered to make more changes ourselves, and in turn encourage and educate others to make positive change too.
Please enjoy this conversation series with our labels as we chat about who they are, how their journey began and all the good things they are doing.
Tell us a little about where your label began?
RBCCA KSTR started back in 2015 during my final year of Jewellery Manufacturing at NMIT. My first jewellery bench was set up in the lounge room of our share house. The constant drilling must of drove my house mate mental! (Sorry Faisal!)
Right from the inception of RBCCA KSTR you hoped to start with sustainable elements. Did you have a checklist of values you wanted to incorporate? How have these values grown and changed along your journey?
I don't think they have changed but I'm always learning and therefore my standards for the brand are naturally higher then they were originally. For instance, when I first started back in 2015 I didn't offer any gold plated options but when the time came to invest in a set up I did a heap of research into the solutions used and how to properly dispose of them so I could make the best choice for the brand and myself. I don't ever want to have a part of the production process that I'm not completely familiar with. 
I never set out to have an ethical brand for marketing or buzz word purposes it was just a non-negotiable for me as that's what I look for when shopping for myself. 
One of the main things we love about your label is the timeless nature of your pieces. Is that a considered element to encourage less waste? 
Yes, 100%. When designing a new collection I want the pieces to be able to be worked back into previous collections effortlessly.
Silversmithing is such an amazing craft! I have read in the past about the usage of some toxic chemicals used in traditional silversmithing practices, are there recent developments available now that allow for more environmentally friendly production or is it already fairly low impact?  
The industry is getting better but it still has a long way to go. There are lots of alternatives now but the original is still available to. 
You use recycled material in your pieces, can you tell us more about how metals are recycled?
I purchase all my metal from an Australian metal refiner who only uses recycled silver and copper in their sterling silver alloys. You can also send your scrap to them and they will either give you a credit or turn it back into a workable form. I like to keep my scrap, melt and roll into wire or flat sheet to use as I have the tools needed to do this in the studio. 
All your pieces are made to order, not only for wholesale but also for your online store. Obviously this model is fantastic to reduce overproduction and wastage. Have you always worked with this model? Do you find most customers understand the need and benefits for this kind of process? 
I have and I do. I don't think I've ever had anyone disappointed that their piece is made to order. Sometimes people don't realise how long it can take to make some designs but once the production process is explained to them I think they appreciate the extra effort. I read recently that pre-order will become the new normal in the fashion industry and I hope it's true! There's so much waste created by overproduction on pretty things we don't really need! 
All your pieces you make by hand, have you always worked this way? What do you like about taking on this process by yourself? 
The making is my favourite part! I wanted a brand that was made in house and I don't see that ever changing. I find the repetitiveness of making the same style over and over again soothing. 
Do you have any dream goals you're working towards?
I've been working towards releasing a range of ceremonial pieces for both men and women using all ethical stones. Moissanite is my absolute favourite stone so I'd love to be able to use that in a collection. Hopefully it will be ready in early 2022!
What are you most proud of achieving on your journey so far?
Working with All Good Things :) and being able to make jewellery as my full time job.  
Thanks so much to Rebecca for chatting with us!
View RBCCA KSTR on our digital showroom here.
Contact us for password access via hello@allgoodthings.co
Follow on instagram here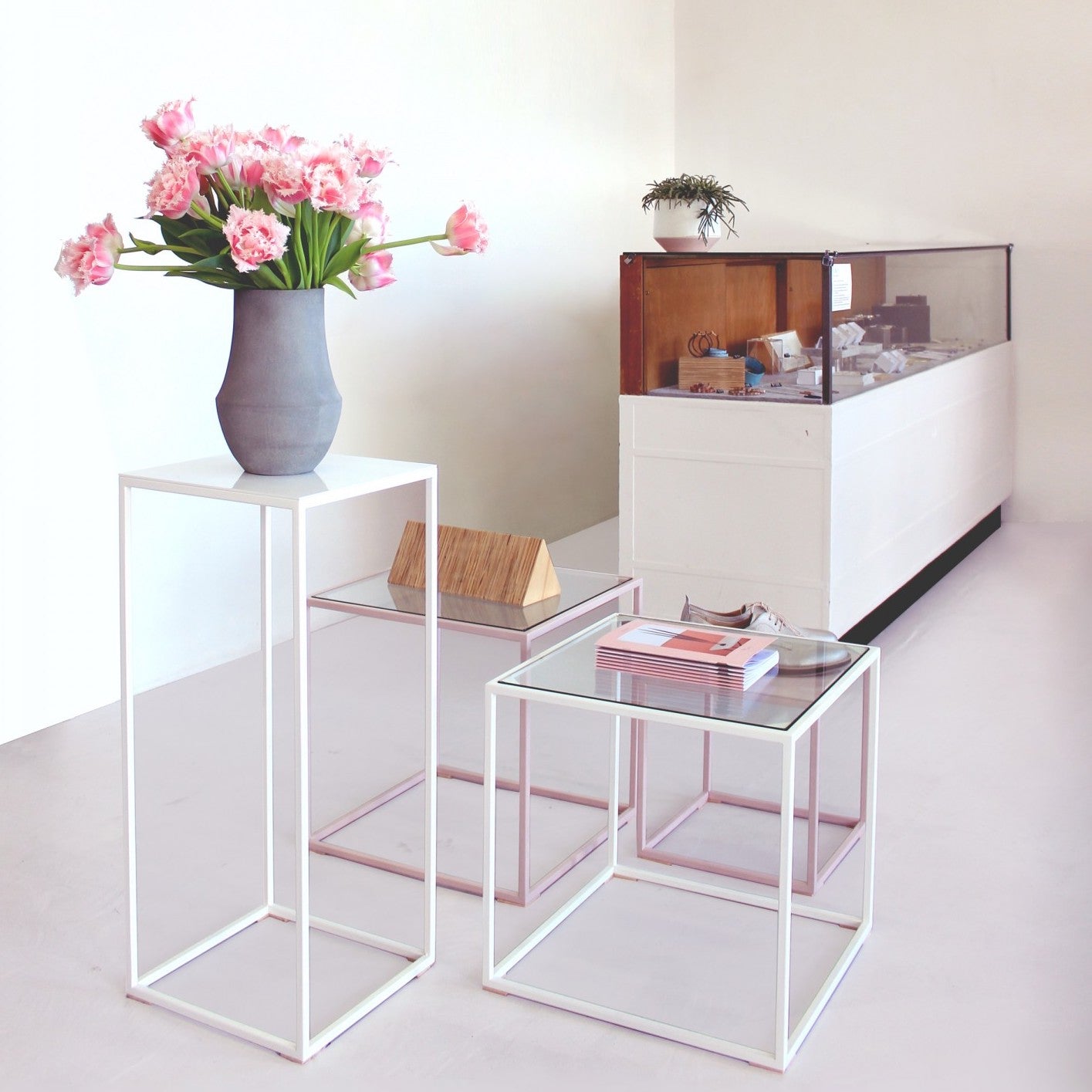 other
Following on from our retailer series for Fashion Revolution last week, we are continuing this sentiment as the values of Fashion Revolution should not be contained to one week, but carried on thr...
Read more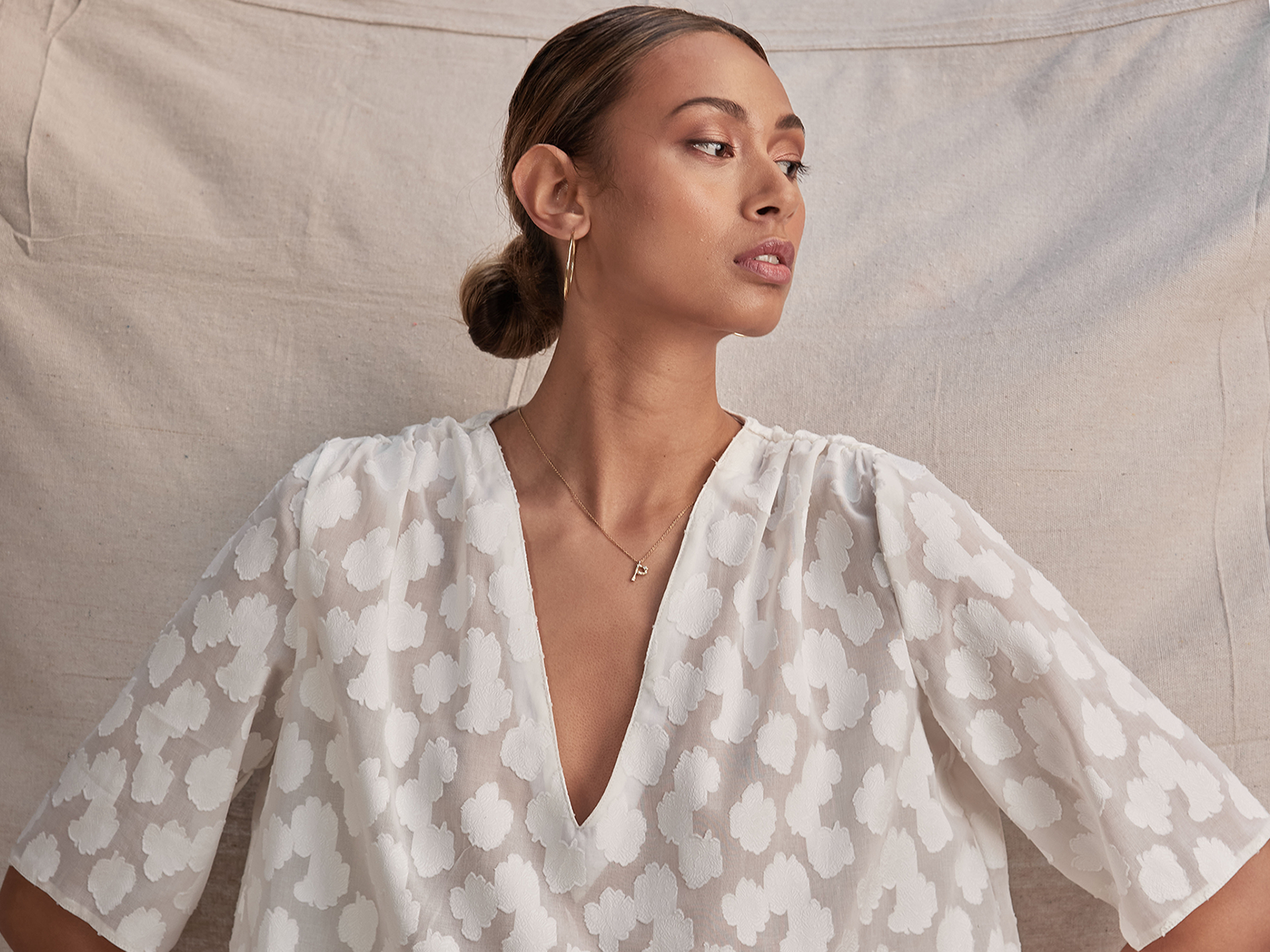 Lois Hazel officially launched in March 2015, but the idea started probably about a year before. When I graduated...
Read more