Good Beginnings | Michelle Juric
Fashion Revolution week brings up lots of thoughts about where all good things began and is a reminder that throughout the evolution of our business, its always good to check back in with your core values. Today we have an interview with our lovely sales director Michelle Juric, the true brains behind agt. 
Hi Mich, tell us a little about you:
Hi, I live in the Mornington Peninsula with my husband who is a photographer, our whippet Minnie and we are expecting a little girl to be joining us in July.  I have a big love for minimal slow fashion, living sustainably as possible and nutrition.
What led you to open all good things?
Well I have had a career in the fashion industry for quite some time particularly in National sales management. I started in the fast fashion world leading me to move into a career supporting slow and conscious offshore production as my own values changed. Being a Naturopath also helped facilitate this change with deepening values on what I put on my body. I found myself working incredibly hard and putting in ridiculous hours essentially running businesses that weren't mine. I still loved the fashion industry but the natural progression was that I decided I wanted to take my skills to grow something of my own. And I especially wanted to bring my attention to supporting local labels.  Australia is just doing so many great things in the industry that just need to be championed!
So one night over a few drinks with my pal Chelsea while discussing our workplace woes and brainstorming new businesses, I told her my idea of a conscious wholesale sales and consulting agency and not only did she love it she was 100% interested in being part of it.
Did you feel like there was a gap in the industry for ethical agents?
Yes, absolutely.  There are so many amazing local labels that need that help to branch into the wholesale market or general support. There are great agencies out there who are now leaning more into that space but we focus on the independent designer with smaller scale production, sometimes with little wholesale experience that we can really give guidance and nurture into the market and grow with them organically.
What are the guidelines you stick to whilst selling for your labels and why is it important to often check back in with these values?
Basically I want to only work with and support makers and designers that are paving the way for a healthier fashion and product industry with what they are creating and with them displaying a high level of being conscious in their choices. I don't however want that to be the only point of conversation around the label; design aesthetic and creativity is of equal importance. Where all good things comes into it is an extension of that; selling their product into the market honestly.  In this industry heavy targets, sales pushing and overproduction where excess stock completely loses all value for all the work that has gone into it as soon as the weather changes, is unhealthy. And this has become even more evident now in light of COVID-19 that there needs to be a shift. Our all good things vision is to work closely with maker and buyer to alleviate some of that 'unhealthiness'. 
Some of the guidelines to help do this is partnering with all types retailers including the smaller businesses, simply not pushing retailers into taking too much stock with massive minimums but guide them into buying the best product for their store and in safe quantities, offering retailers and makers the support they need, and importantly creating the right placement with the right target market gives the best sell through and everybody contributes and thrives in some of the success.  It's also great to also see labels pushing the status quo on 'seasons' and the old wholesale model, it has been a challenge to represent those types of labels but we aim to educate retailers in their story and process and hope to facilitate change, albeit slow within the whole model.
At the moment with COVID-19 it is evidently more important than ever to check back in with these values as we have to support labels and retailers as much as possible and be creative and flexible in our approach.
Often words such as ethical, eco, sustainable etc get thrown around. What does the word ethical mean to you?
Eco, ethical, sustainable and to some degree organic and natural are all words that get thrown around with such frivolity. In fashion what they should all encompass is an underlying desire to question the so called norms of every aspect of production; from inception of a product idea, materials used, all the way through to the end life of the product with simply, 'how can we do this better?'. Better for the environment, better for all the hands that touched it, better for the customer and ultimately better for the world.
The system is very broken when offshore garment workers are paid daily amounts equivalent to our morning coffee fix or when 10,000 litres of water is used to create a single pair of jeans. Small changes, education and demanding our products have gone through consideration of 'how can we do this better?' I believe should be at the forefront of creating a healthier fashion industry. 
What is a company that excites you?
Well Made Clothes an online marketplace where you can shop your values does an excellent job at promoting and selling responsible labels while also educating consumers. Outside of fashion I am really impressed with Who gives a crap! I love everything about their business model and their values.
Is "who made your clothes" important to you? Do you have your own shopping rules?
Buy smarter and with the intention of longevity and comfort and yes definitely "who made my clothes?". Comfort has become increasingly important with ISO and the shift of working from home. I try and think about every piece I want to bring into my wardrobe and if it can be worked multiple ways or with many things I already own. My go to colour palette is a neutral black, white and beige, so it is relatively easy to play against those.  I also really look for clothing made of natural or organic fibres and free from animals too. Skin is the biggest organ of the body and it's permeable!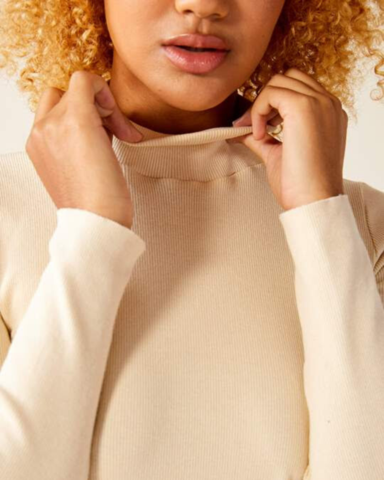 pinned
home comfort essentials. all good things brings you comfort essentials. A thoughtful collection of our labels that are perfect for being home bound and keeping clean. Organic Crew is ultimate or...
Read more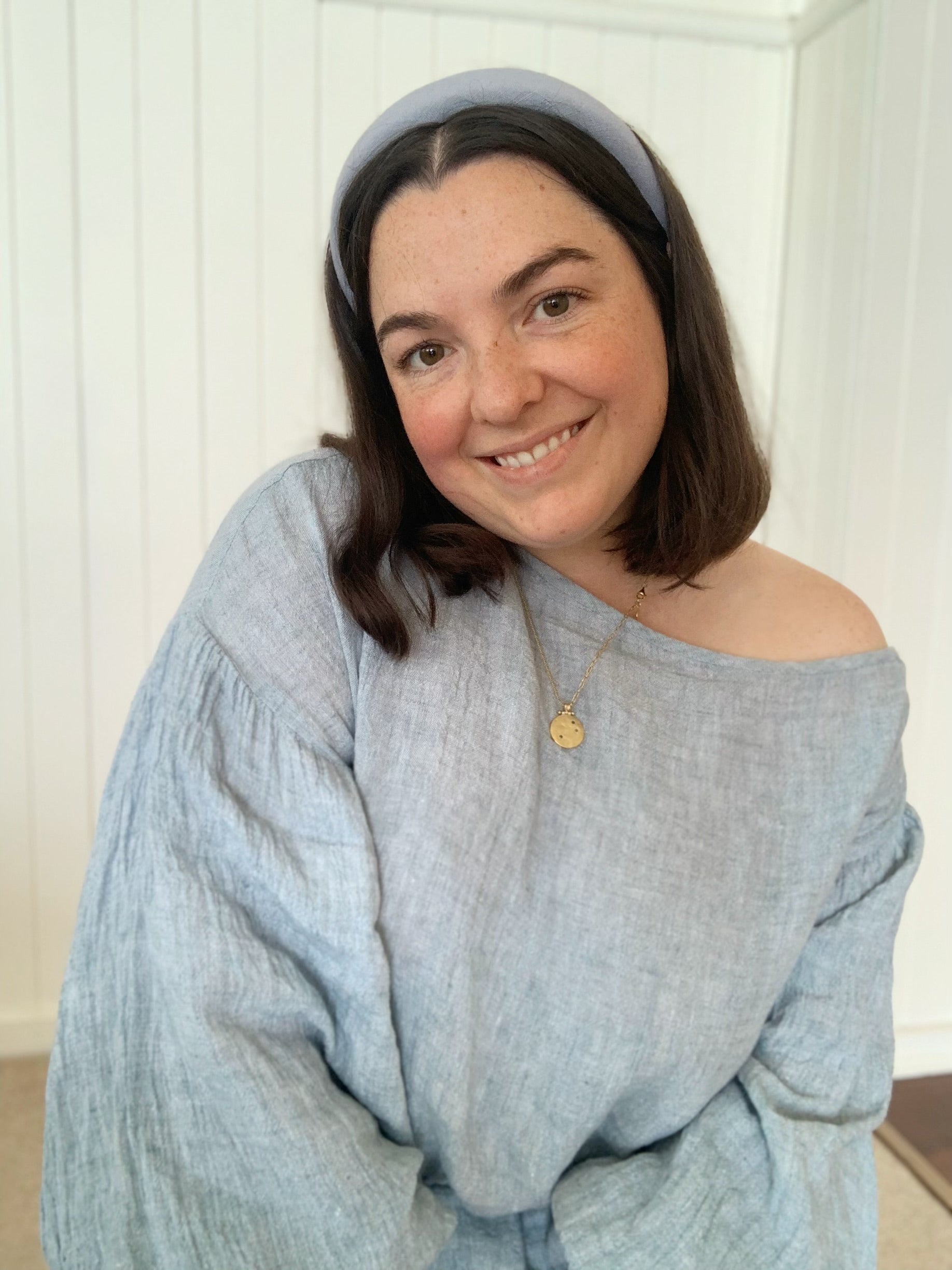 other
Good Beginnings | Chelsea Bagan
Fashion Revolution week brings up lots of thoughts about where all good things began and is a reminder that throughout the evolution of our business, its always good to check back in with your cor...
Read more