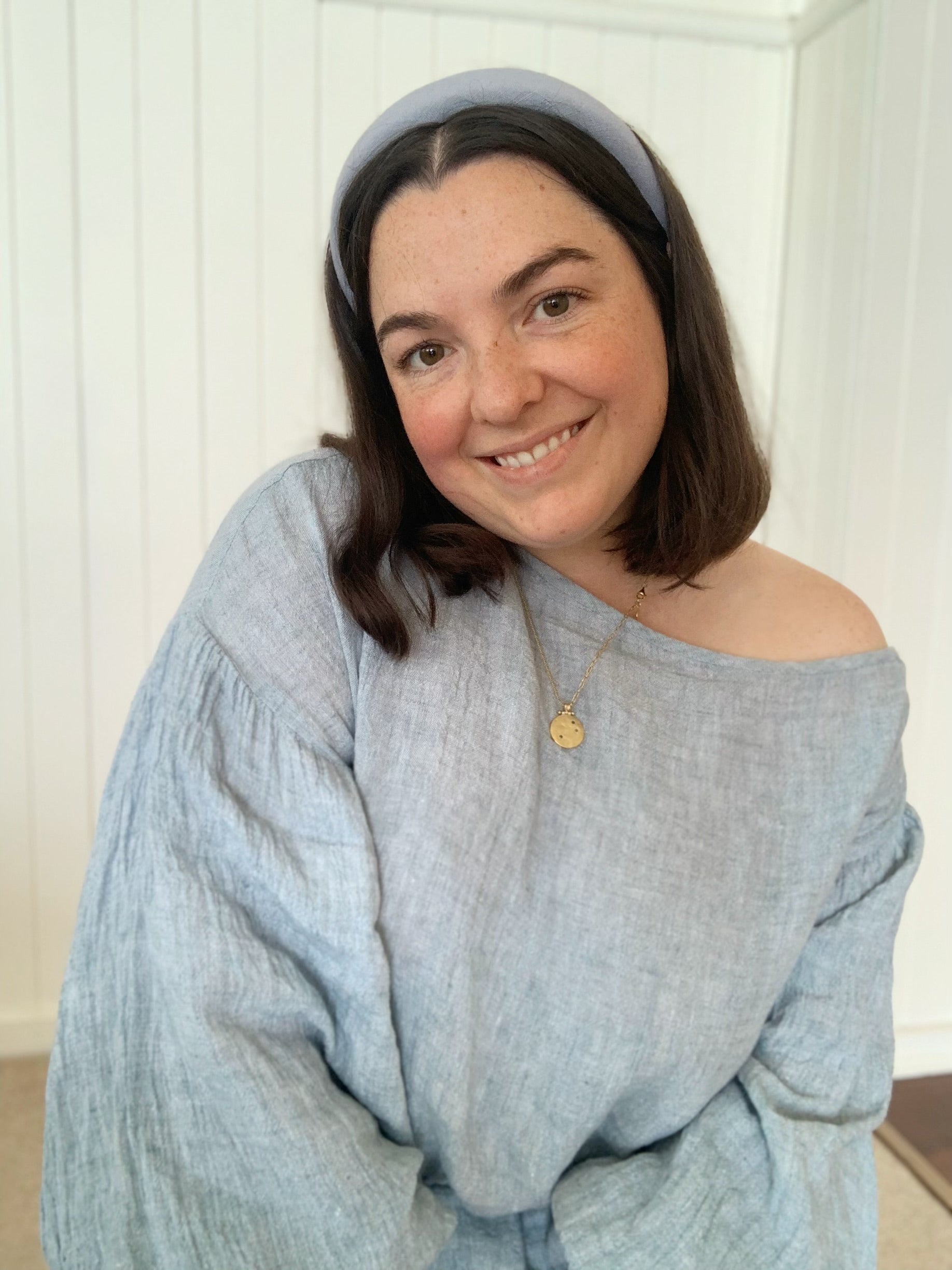 Good Beginnings | Chelsea Bagan
Fashion Revolution week brings up lots of thoughts about where all good things began and is a reminder that throughout the evolution of our business, its always good to check back in with your core values. Today we have an interview with our talented creative director Chelsea Bagan. 
Hi Chelsea, tell us a little about you:
I am Chelsea and I live in Kyneton near the Macedon Ranges with My partner Brody and our little Italian Greyhound Miso. We moved here nearly two years ago after a strong urge to get back to the countryside. I have a background in the beauty realm. I currently own a nail art and beauty salon called trophy wife where we are all about championing vegan products and creating an inclusive atmosphere for anyone to feel beautiful and relaxed
What are the guidelines you stick to whilst promoting for your labels?
I manage all of our social media accounts. It's really important to me to be able to offer education about better ways of working and being more transparent. I think it's important not to preach but to educate and offer consumers the opportunity to learn about better alternatives to the way you can choose to shop. It can be really difficult to find your way through so much information and marketing and its important to me to give people tools to make their own decisions in buying better.
Often words such as ethical, eco, sustainable etc get thrown around. What does the word ethical mean to you?
There definitely can be a lot of greenwashing of all of these "buzz" words which can really get their meanings diluted down. To me it's the values that are important to me and to be able to take personal responsibility for the choices I make. Such as buying from a label that can show me their supply chain, and show me that their makers get paid fair wages in safe environments.
what is a company that excites you?
I really love Tsuno! They are an Australian social enterprise selling sustainable bamboo fibre sanitary pads and organic cotton tampons. No only do they use natural, renewable materials but 50% of profits are donated to charities that are focused on empowering women. They have a great wholesaling offer for businesses as well as selling online. Every new edition features a new artist on their packaging.
What is a piece of clothing you value and why?
I have the Dominique healy "Anna Frill" top in two colour ways, because they make me feel so special. The fabrics are really beautiful and make me feel really good in my own skin. I've worn them to weddings and to work!
Is "who made your clothes important to you"? Do you have your own shopping rules?
absolutely, as for a lot of things in life, unless you are on the ground working in the field you can get quite removed from the processes and forget there are real people behind all the things you interact with or use on a daily basis. Some things made by hand, put together piece by piece. I love how Fashion Revolution has put this sentence at the forefront of our minds. Every person in the supply chain is just as important as the next, and if we don't think about 'who made your clothes' and make sure these people are treated fairly, how can we be ok to live with that?
As for my own shopping rules, For me my fashion needs to be multi-use, Something I can dress up and down. I like everything in my wardrobe to be versatile in some way and to be paired back together. One rule I have for myself is that I try (where possible) to not buy things on impulse, I make myself go away and think about it for a day to make sure its something that I can't stop thinking about.

other
Good Beginnings | Michelle Juric
Fashion Revolution week brings up lots of thoughts about where all good things began and is a reminder that throughout the evolution of our business, its always good to check back in with your core...
Read more
other
Fashion Revolution Week has begun! Fashion Revolution (FR) began in 2013 after the devastating Rana Plaza factory collapse where 1,138 people were killed and many more injured. FR encourages millio...
Read more