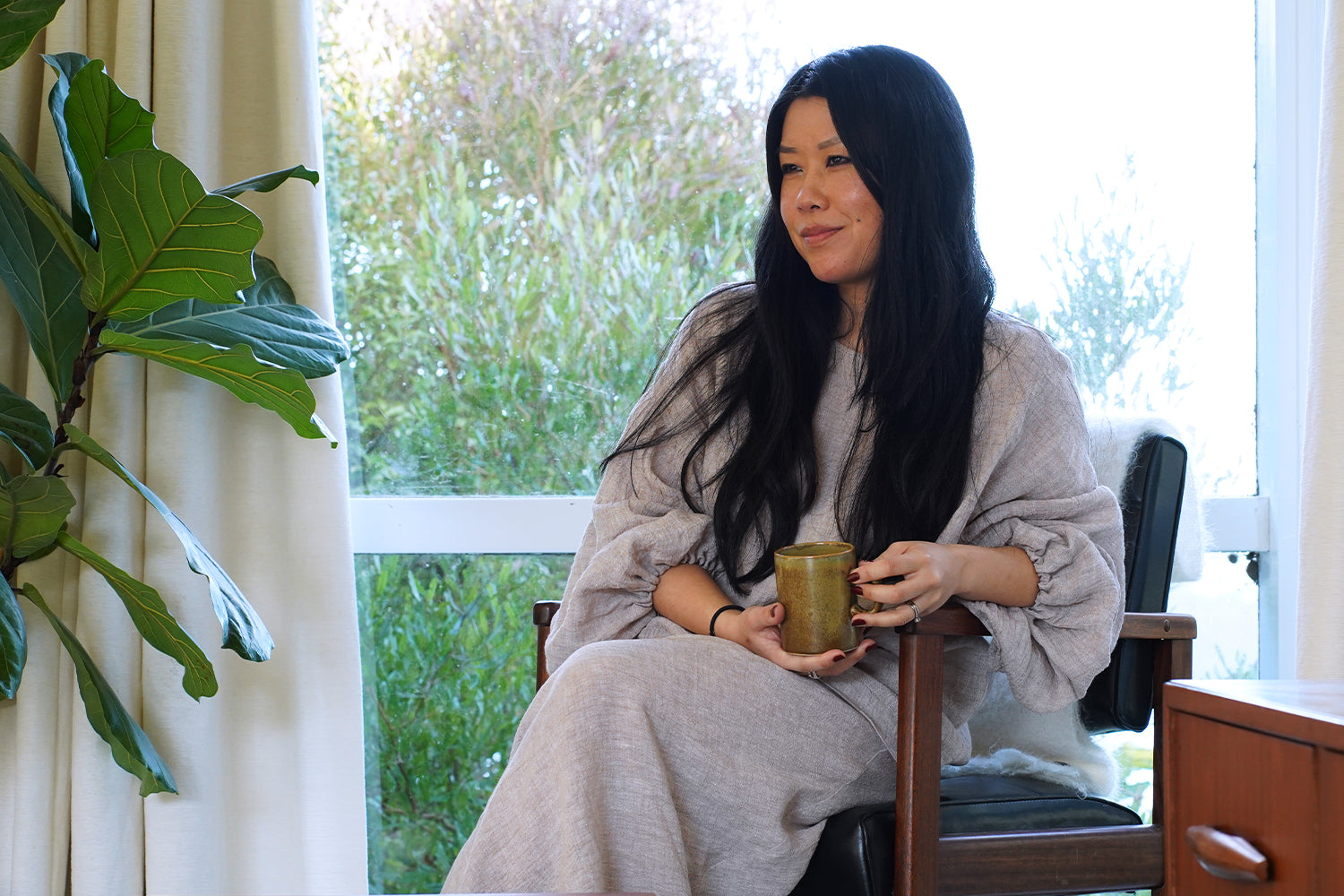 Good Gals | Meeting Monique Morgan
Amongst the whirlwind that is 2021 we are inspired to keep driving forward with good things. One of the most exciting changes to happen within our business over the past few months was with the new addition to our team - Monique Morgan!
Mon joins agt as our New Zealand sales manager and we are so excited to continue to grow with her.
In todays edition of 'Good Words' we share all about Mon, her journey to fashion and all the good things in her life.
Tell us a little about you:
Hello! I live in Wellington with my husband Rhys, our 2 year old daughter Juno, and wee exotic shorthair Ponyo.
I was born here, and apart from a two year stint in Melbourne, have lived here all my life. Our home is on the top of a ridge, so we're really fortunate to have some amazing sea views out towards the Orongorongos. We're 5 minutes to the city in one direction and 5 minutes to the beach in the other direction - perfect for after work swims in summer.
The beautiful view from Mon's house towards the Orongorongos.
How did you begin your journey in fashion?
I actually had quite a keen interest in fashion from a young age, and was pretty experimental with my sewing and dressing in my teens! This then led on to studying for a degree in Design majoring in Fashion.
After graduating I took some time out to work in retail and hospitality, which I really enjoyed at the time, but eventually found my way back into fashion starting off by packing online orders for Kowtow, and working my way up to national sales management.
What are your favourite pastimes outside of work?
To be honest, I find it very hard to fit in any kind of pastimes with a very energetic toddler around!
I do listen to a lot of podcasts while I cook -  some favourites right now are Wine and Crime, a hilarious true crime/comedy podcast, for all those fellow true crime fans out there.  
Invisibilia - really thought-provoking and insightful stories that delve into human emotions and behaviour, and This is love - totally engaging and unexpected stories about love. Great for those days when you need something uplifting to listen to, and Phoebe Judge has the most soothing, calming voice. 
Mon and Juno
What is your personal style influenced by? 
My personal style is fairly relaxed and minimal, but it really depends on the day and how Im feeling. I've also reached a point where I really value the cut of a garment and whether or not it suits my body - you'll love a piece forever if it fits well. 
Do you have a muse?
No single muse, but Im definitely inspired by lots of different women with amazing style. Melissa Sonico has a laid back, Californian natural style that I really relate to - lots of neutral tones and unfussy silhouettes. 
Images via Melissa Sonico Instagram
Victoria Saceanu has the most amazing array of dresses. I adore her choice of colour and pattern, and knit vests! My mum has been knitting Juno the most beautiful wool jerseys and cardigans, and luckily I got to request a vest for myself which I'll be wearing very soon.
Images via Victoria Saceanu Instagram
Often words such as ethical, eco, sustainable etc get thrown around. What does the word ethical mean to you?
Absolutely! It can be hard to wade through all the marketing and jargon these days with so many jumping on the greenwashing bandwagon. To me, ethical means that a company has taken human rights and environmental concerns into account when producing their product, meaning that all those involved in the supply chain are being treated fairly - have fair pay, work in safe conditions, and have sustainable workloads.
What is a company/brand that excites you or that you admire?
Nisa is an intimates brand based in Wellington that employs women from refugee backgrounds, providing much needed employment opportunities for a lot of women who would normally find it hard to get their foot in the door in the workforce. Not only that, but they use GOTS certified organic cotton for their underwear, and Econyl - a regenerated nylon made from fishing nets, for their swimwear. Such an amazing initiative on so many levels.


One of the great things about working in fashion is exploring new brands and getting sneak peeks at the new styles each season. What is your favourite piece/s of clothing you are excited to wear at the moment?

There are so many it's hard to name just one! I love the Dominique Healy 'Bella Blouse' as it makes me feel special like I'm dressing up, yet I still feel really comfortable, which is so key these days. I love the versatility - you can wear it with anything - over jeans, under a pinafore, and of course with the the Bias skirt. Definitely a classic piece that will be in my wardrobe forever.
Thanks so much to Mon for being a part of this feature - we can't wait for you all to meet her.
For all New Zealand sales enquires, contact Mon via monique@allgoodthings.co
Find out more about our labels by visiting our digital Showroom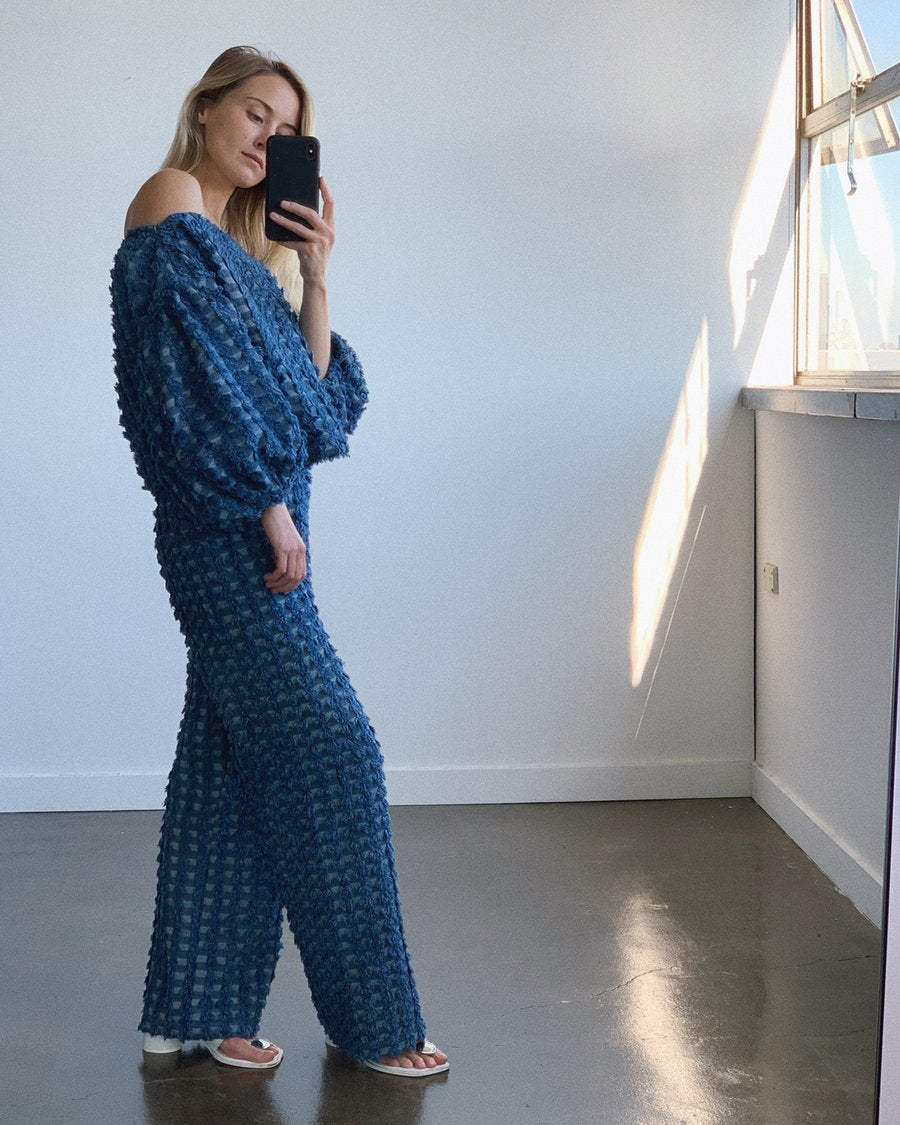 Label Series | Dominique Healy
  Thank you for tuning in to our label series,  we have loved highlighting the positive aspects of our labels, who have each made decisions to start their journey with considered elements that are...
Read more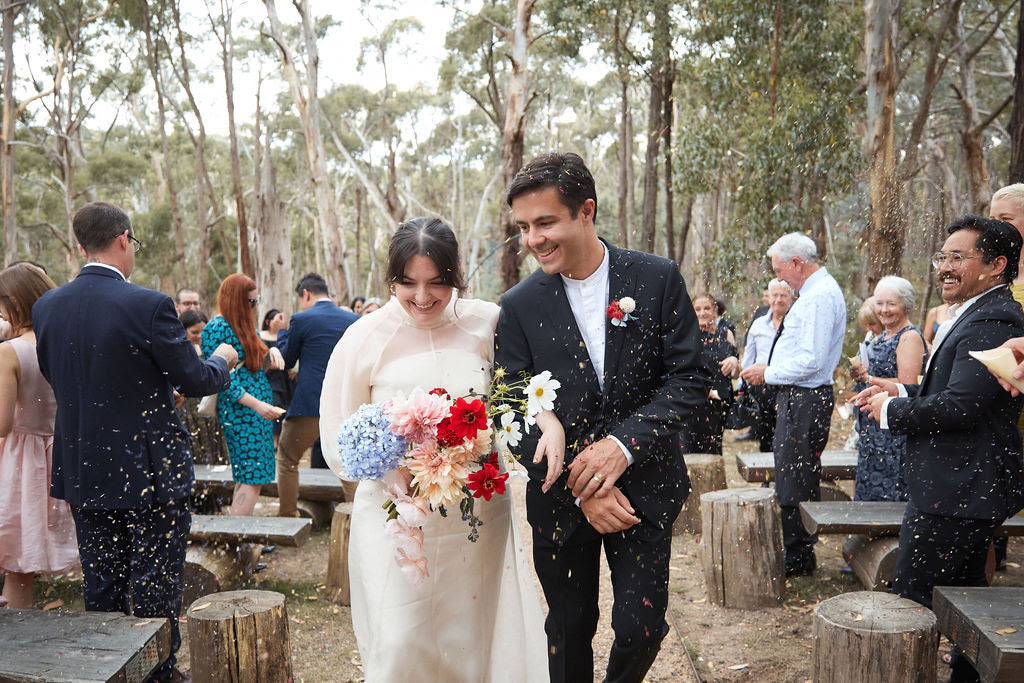 A visual diary of Chelsea's wedding
After a rollercoaster couple of years and one cancelled date, we are so thrilled to have finally come together with our loved ones and celebrate our very own Chelsea's wedding to Brody. The ve...
Read more