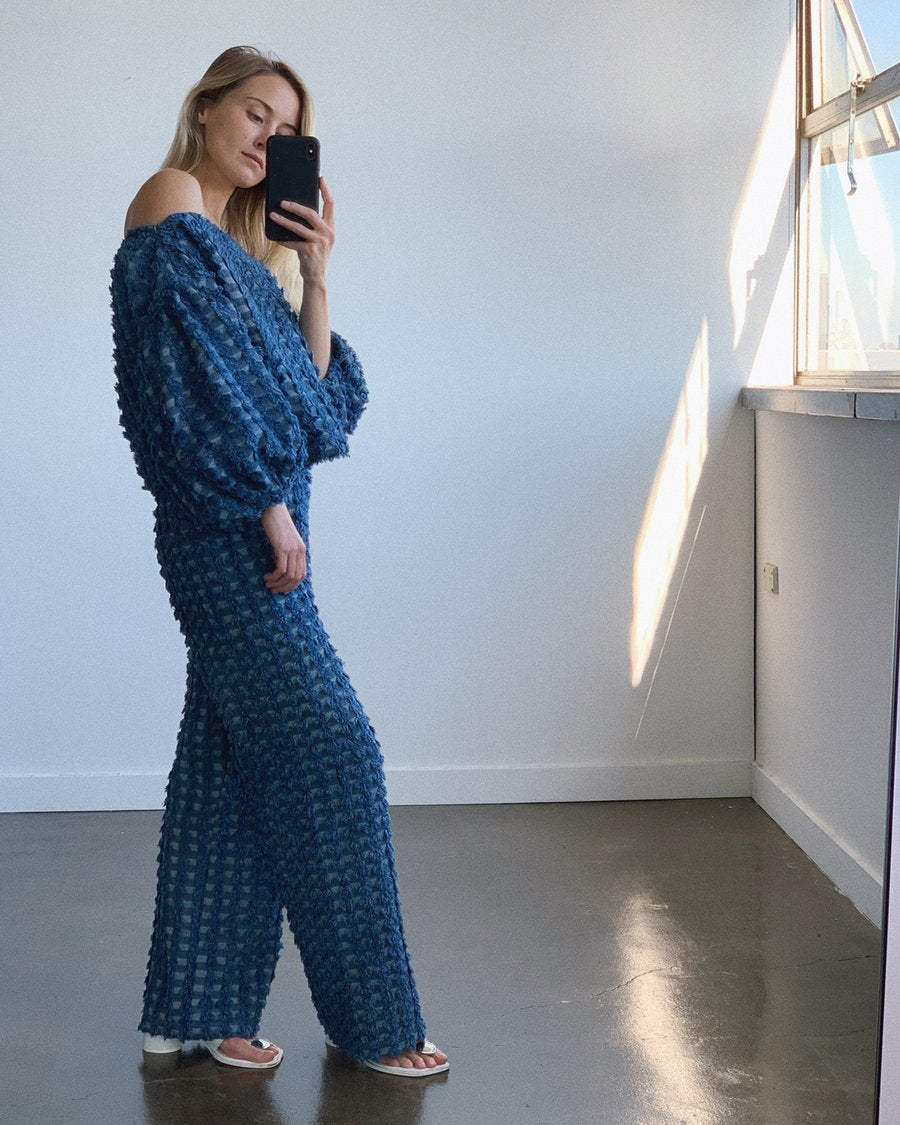 Label Series | Dominique Healy
Thank you for tuning in to our label series,  we have loved highlighting the positive aspects of our labels, who have each made decisions to start their journey with considered elements that are forever improving and evolving as they grow. 
 
This week's conversation we discover Dominique Healy. 
......
Dominique Healy founded her label in 2017 after spending ten years working for a fabric wholesaler in New Zealand and Australia. Being immersed in the textile industry for many years spurred on her desire to create her own label. With most of her spare time dedicated to designing and constructing her now unmistakable silhouettes from luxurious fabrics.
It has been 4 years since the inception of her label, and she has continued to carry on championing local and ethical production, offering timeless, trans-seasonal pieces made to last.
……
You began your career working with a fabric wholesaler in New Zealand, how did this turn into the creation of your label 'Dominique Healy'?:

I've been making clothing most of my life. I started out working in the fabric retail and wholesale industry while studying fashion design. I love fabrics and I loved working in this industry but I always wanted to have my own label at some stage, I think it just took a bit of time before I had the confidence to do it. I was lucky enough to work for a company that helped me get to that point.
When you were bringing everything to life, did you have a core set of values/ideals you wanted to stick to in terms of production?

Ethical production and an enjoyable workplace. Because making is where I started and also how I design, it's an aspect that is really important to me.
……  
DH pieces are made predominantly in-house and occasionally use independent Melbourne makers, partly in a bid to keep the local industry alive. Without it, Dominique feels that a part of the magic of the fashion industry could be lost altogether.
In-house production allows the ability to produce small runs per style that would usually not meet factory production minimums, this has always been a key point for Dominique. With each new release, only a small number of garments per style are produced from the outset, once sold through these initial stock levels, leaving her with little to no stock at the end of season, Dominique moves to a 'made to order' model.
…….

"I carry low inventory and make to order as things get low. This helps with less wastage when cutting as well as minimising left over stock at the end of seasons which is such a HUGE problem in this industry."
…..
When designing, Dominique endeavours to create patterns using as much of the fabric as possible to reduce textile waste. One of her staple designs, the 'Bella Blouse' uses approximately 95% of the fabric when cutting. This isn't always possible but is something Dominique considers when creating and cutting a pattern.
Most DH garments are made using dead-stock fabric sourced from makers and mills around the world. These fabrics are usually end-of-line, cancelled orders or designer excess that are typically deemed a waste product and often end up in landfill.
DH linen classics are made using European Flax sourced from France and Belgium before being sent to China to be milled. Linen is made from flax, which is a hardy plant that requires little water and few pesticides and fertilisers. The mills used to produce the linen in Dominique's classics range are OEKO-TEX certified, which means the mills must meet their regulations regarding the responsible use of chemicals.
As the brand evolves and grows, Dominique continues to evolve and grow, seeking and incorporating more sustainable and earth friendly materials into her collections.
View Dominique Healy on our digital showroom here.
Follow on instagram here. 
This Fashion Revolution and in tribute to the passing Earth Day we have chosen to detour from the usual programming of 'Who made my clothes?' and delve into highlighting the positive aspects of la...
Read more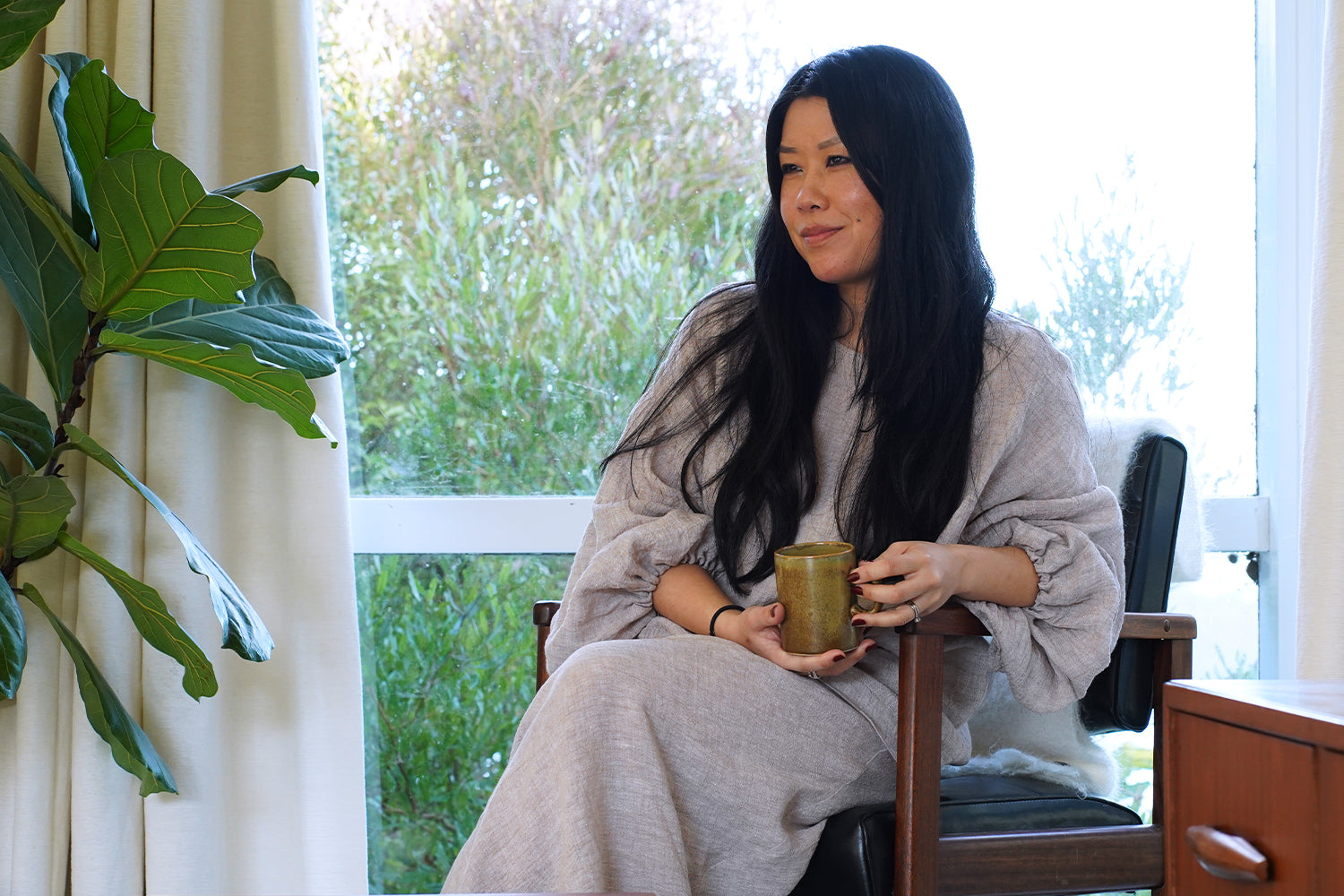 Good Gals | Meeting Monique Morgan
  Amongst the whirlwind that is 2021 we are inspired to keep driving forward with good things. One of the most exciting changes to happen within our business over the past few months was with the n...
Read more