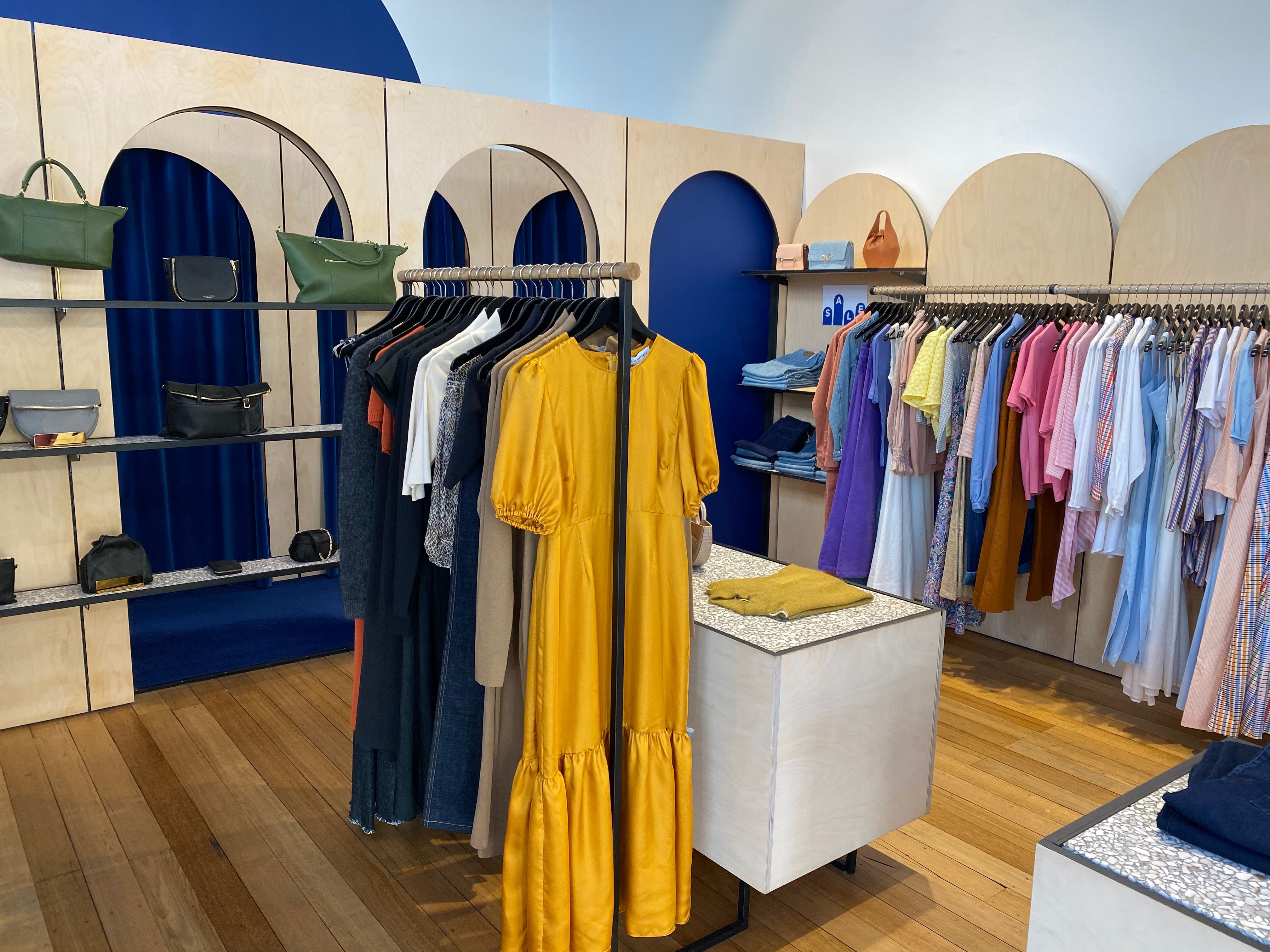 Somebuddy Loves You | Fitzroy
Following on from our first retailer feature during Fashion Revolution week, we chat with Lyndsey Spark of Somebuddy Loves You, based on Smith St, Fitzroy.
Somebuddy Loves You is an independently owned multi brand women's boutique for lovers of quality and unique design.
Established in 2003 by Lyndsey Spark, Somebuddy Loves You has grown into a destination store, known for its carefully curated selection of Australian, New Zealand and International Designers.
The store was a pioneer on Smith Street and has seen many changes throughout the past 17 years. However, the warm ethos of Somebuddy Loves You has always remained the same - Beautiful curated quality product, friendly faces and amazing staff. Therefore making this store a favourite among the locals and its visitors alike.
Obviously life looks a little different at the moment, how is your business functioning at the moment? Are you solely operating online or are you open with more restrictions? Are you trying to implement new creative ways of working and marketing etc?
For only the second time in 17 years our doors are temporarily closed. The only other time we have closed was when we renovated the store fit out a few years back. We are hoping to be open again really soon, we may start with a few days a week and build from there.
Our online has been performing well and we have had amazing support from our local community which I am extremely grateful for. We have been offering click and collect, local delivery and we have also been opening by appointment.
On a personal level what activities are keeping you sane and grounded throughout all this? Any rituals or self care advice you would like to share?

We have been getting out of the house at least once a day to go for a family ride, walk or run. Our French Bulldog Minnie is loving having us home all the time in ISO – but she is not so sure about all the exercise!
My 10-year-old son Eddy has become a master baker in ISO so we have been eating really well, so the exercise is a must!
What are your favourite labels in store at the moment?

L. F. Markey – I cannot get enough of her Boilersuits! I want one in every colour.
Do you have a checklist of values you look for when you are thinking of stocking new labels? If so, what are some of the most important values you look for. Has this changed in light of ISO?
No, I have always just bought what I like and have followed my gut.
What importance do you place on the brands you stock to be transparent about their supply chains and manufacturing processes?
I think it's important more so now than ever. I have never promoted fast fashion in the store and I have always aimed to sell more special pieces that are good quality and that people will be loving and wearing for years to come.
What do you think the future of fashion and retail looks like for 2020 and beyond? Can you see your business going in any new directions? Has this had any impact on your future business model?
The future of fashion and retail beyond 2020 is a great unknown. A lot of people would have gained confidence with online shopping during this time, however I think even more people will be missing the human interaction of bricks and mortar stores. That is why people are buying local, supporting the local café or restaurant with takeaway and home delivery options, the local bottle shop, exercise online, I think it is as much about trying and support local businesses as it is to also trying to feel connected to their community.
I have always been blessed by a wonderful and supportive SBLY family and I feel like they will all still be there on the other side of this.
Hopefully the online side of the business continues to grow, but most importantly I can't wait to get the doors open again.
What is your hope for the future of fashion?
I do not think my hopes have changed due to the pandemic; they have been the same for a long time.
Buy less, but buy pieces that you love, that will stand the test of time and make you feel special.
Somebuddy Loves You are offering 10% off online and free delivery at the moment. Stop by and support local
Shop online here
Follow on instagram here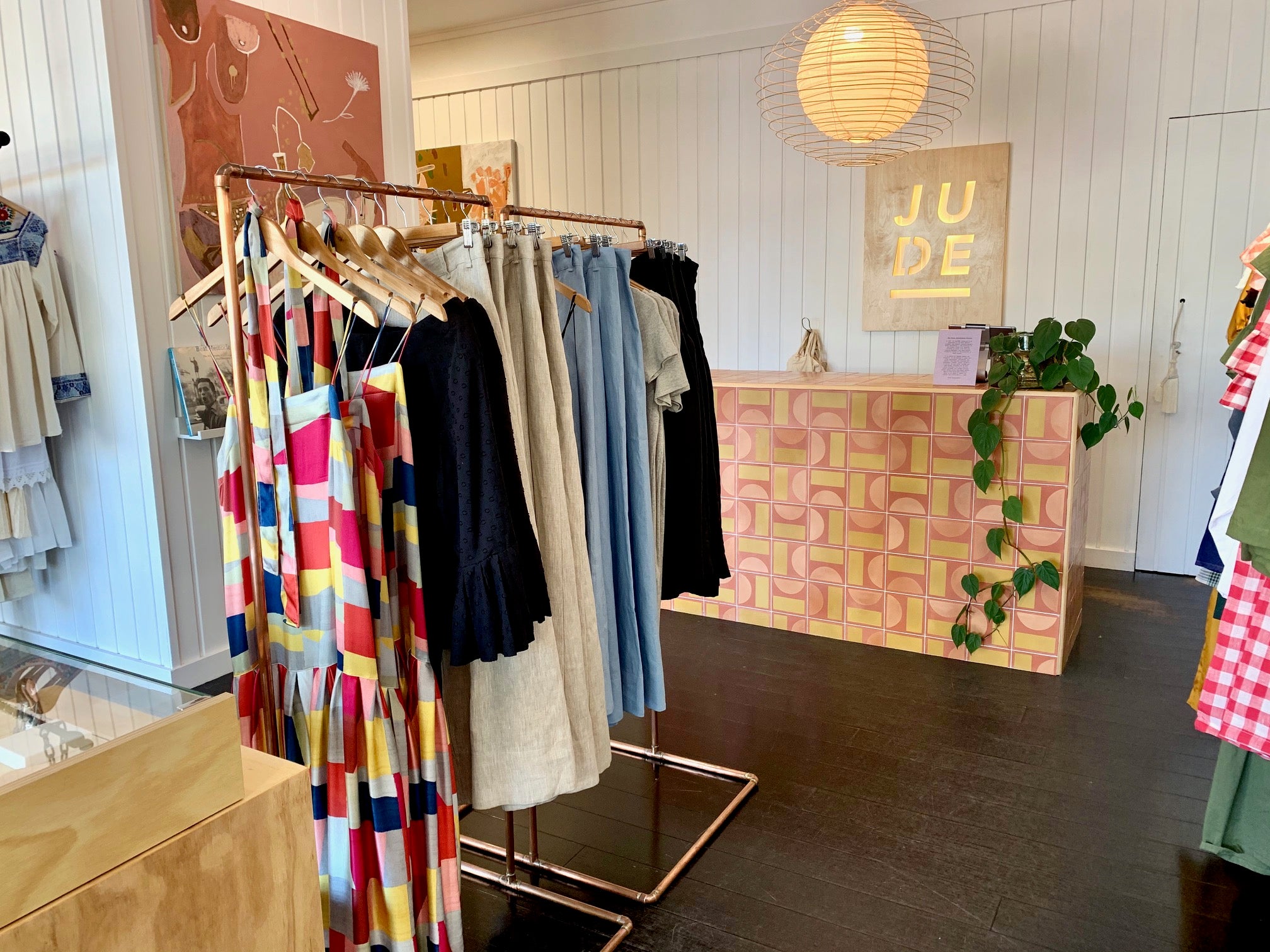 other
This week to honour Fashion Revolution we are highlighting a handful of retailers whom are supporting ethically sourced and locally made garments and accessories that are made to last. Today we cha...
Read more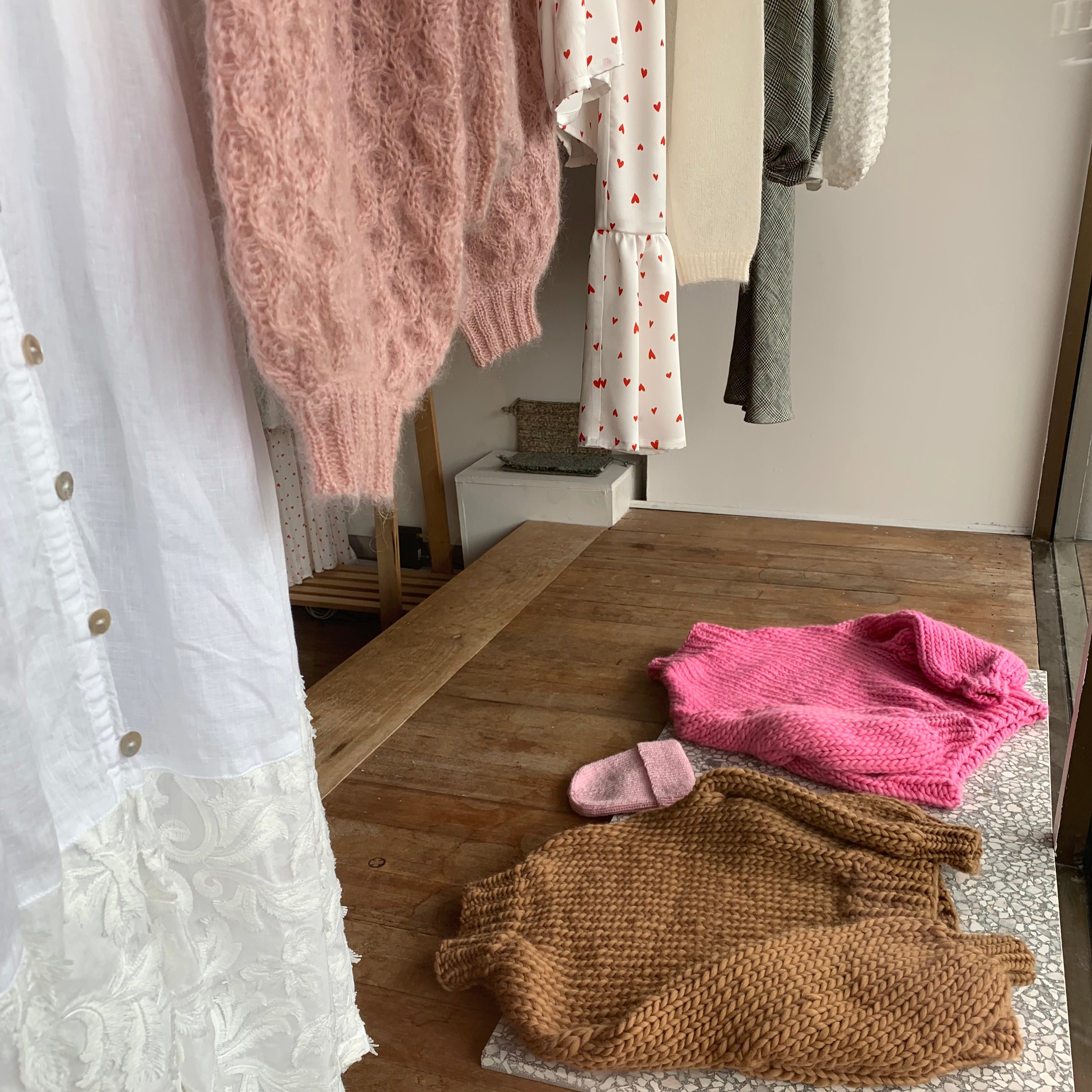 other
Next up in our retailer series during Fashion Revolution week, we chat with Melissa and Dominique from Before March based in Northcote. Mel and Dom originally met through working in a fabric stor...
Read more