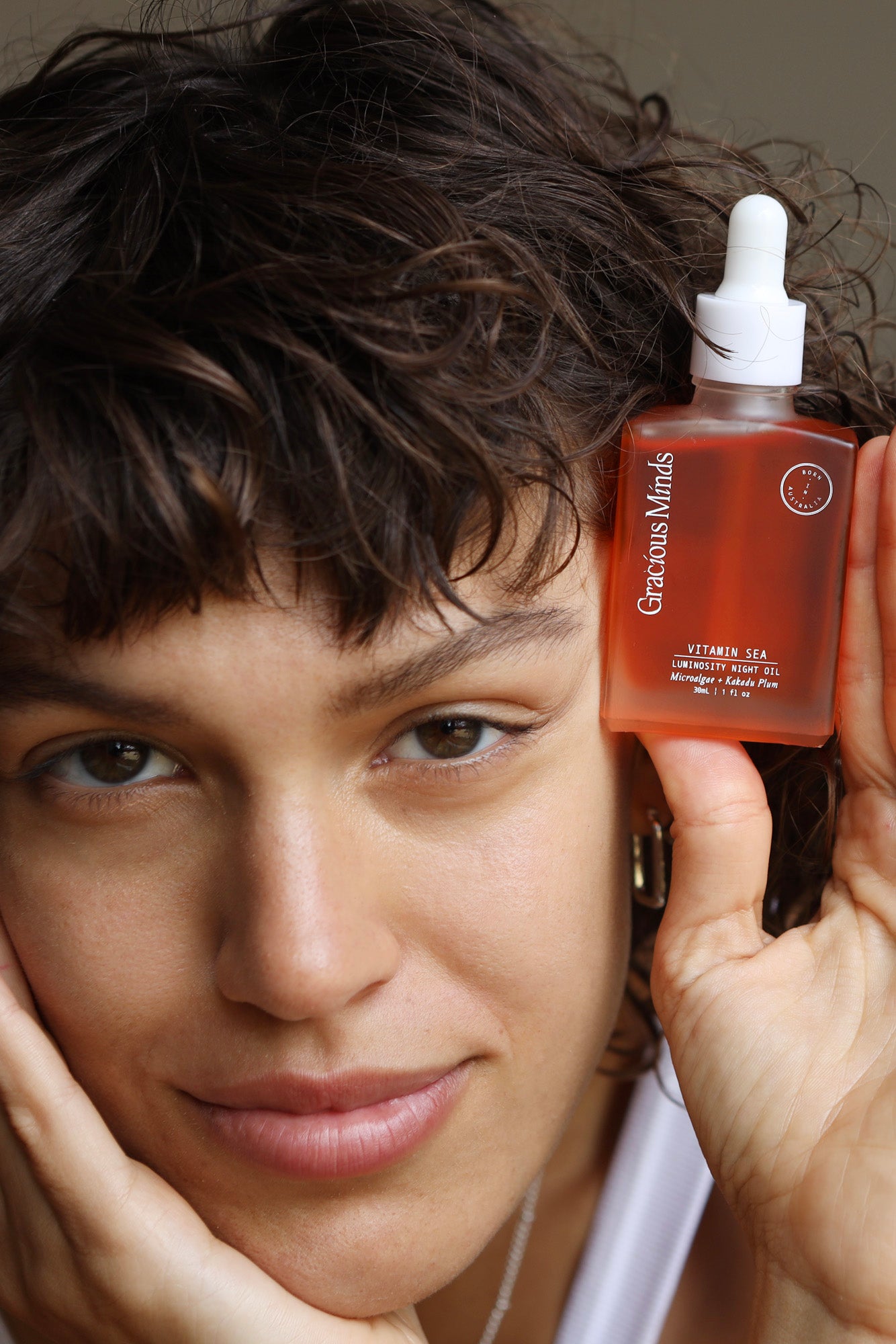 MIND-BODY THERAPIES a deeper connection to self
Mind-body therapies are a group of techniques to enhance the mind's interactions with the body in order to induce relaxation and to improve overall well-being. Examples include  journaling, bathing, meditation, and more.  Our ingredients come from the Earth; plants, minerals, and elements. Vegan, Cruelty-Free and Made in Australia.
The Gracious Minds organic Australian skincare collection has been carefully formulated with a blend of natural, vitamin rich, organic and certified organic ingredients to nourish and protect Sensitive Skin. Vegan and Cruelty-Free; Australian made skincare using the most advanced natural extracts.
Gracious minds have strong values in sustainability and contribution. From the Design stage to the ingredient formulation and following through to end of a products life cycle. In addition they advocate for giving back to charities which share in the same values as them.
VIEW + ORDER COLLECTION |  Mind-Body Therapies + Organic Australian Skincare  
DELIVERY |  Stock on hand
TERMS | $350 minimum
RBCCA KSTAR founded by Rebecca Koster in 2015 aiming to produce guilt free minimal jewellery. RBCCA KSTAR designs are made from 100% recycled metals, are minimal and wearable, creating longevity f...
Read more
Dominique Healy is a Melbourne label that creates transeasonal pieces, released slowly. With luxurious dead stock fabrics as the hero of the collection allowing considered minimal runs of productio...
Read more