This Fashion Revolution and in tribute to the passing Earth Day we have chosen to detour from the usual programming of 'Who made my clothes?' and delve into highlighting the positive aspects of labels who have each made decisions to start their journey with considered elements that are forever improving and evolving as they grow.
Recently we have found ourselves becoming deflated by the weight of all the negative aspects of the fashion industry. Michelle and I took a moment with each other and agreed that celebrating people who make positive steps towards a better industry really made us feel more excited and empowered to make more changes ourselves, and in turn encourage and educate others to make positive change too.
Please enjoy this conversation series with our labels as we chat about who they are, how their journey began and all the good things they are doing.
Today we chat with Rhiannon Smith of Two Hills.
Congratulations on your upcoming 10 years of Two Hills! You began your slow jewellery label 'Two Hills' in 2011. When did you first fall in love with jewellery?

Very early on! I've been making jewellery ever since I was a kid, my aunty would babysit me after school and we'd make all sorts of little trinkets from pasta necklaces to jewellery boxes made from cardboard tea bag boxes. I think that's probably where it all started. I fell in love with it a second time when I moved from Brisbane to Melbourne and discovered contemporary, art based jewellery for the first time. That exposure taught me to think outside the box when it comes to designing.
You hand make all of your pieces, have you always preferred this method of making rather than the idea of outsourcing?
My background is as an artist and maker rather than a designer per se so the process of using my hands to create something has always been my first instinct. I really enjoy the process of making jewellery and the precision of it, it's so satisfying when you're working on a piece and it all just fits. Outsourcing definitely has it's place if done properly and ethically and I have the pleasure of working with some wonderful local professionals with amazing skills. As a one-woman business, it's useful to find a sustainable balance between the two, there are only so many hours in a day and many hats to be worn! 
Generally where do you find the most inspiration for your collections?
It really can come from anywhere but most often it's in the small details of unfamiliar spaces, whether that's in nature or architecture or even just a new neighbourhood. I recently moved into a new home and the details of the antique tiles and patterned glass windows have me all excited to play with new designs and the challenge of translating them into jewellery scale.
With Jewellery, are there many new advancements in production and materials that lend themselves to the industry trying to become more sustainable or environmentally friendly? Or is it generally fairly well considered? I imagine there is very little wastage of materials when producing?
Historically, precious metal and gemstone mining has been one of the most damaging and unethical industries and this has been well documented. Thankfully, like in the fashion industry, there is a significant yet slow moving change underway. Due to the precious nature of the materials there is already a built in desire to reduce wastage which is one important piece of the puzzle. Recycling and refining these materials has also been a fairly integral part of the industry but thankfully this has been gaining even more traction in recent years. I'm starting to see more and more of my suppliers shift towards a more environmentally sustainable approach and are investing in technologies to aid this transition. The other piece of this puzzle is transparency, which is not jewellery's strong suit! But again I'm seeing more businesses speaking about their processes and this helps me to make better choices on behalf of my customers. 
You use recycled silver for your pieces, what is the process for recycling metals and where does the silver originally start it's life?
Silver is generally mined as a byproduct of other metals such as gold or copper and is then refined for use in medical equipment, electrical appliances, computers and many more applications. Recycled silver uses silver scrap from a multitude of sources including photographic equipment, electrical equipment, jewellery, chemicals and silverware. In the studio, I collect all my silver scrap, including the ultra fine silver filings, dust and any waste that contains silver such as emery paper. Once I've collected the required weight I then hand this over to an Australian based metal refinery where it can be recycled once again.
You are quite well known for your unique techniques such as hand ribonning which we have seen in your Collection III, how long does this process take for each pair of earrings? 
A pair of the No.27 earrings, which use this ribboning technique, usually take about an hour from start to finish for the silver version. The process is relatively simple but you need the right thickness of material to get the best visual effect while making sure they're strong enough to stay in shape.
What are you most proud of achieving on your journey so far?
To be honest I'm most proud of my customers. I'm so lucky to have a genuinely supportive and conscious clientele who understand the importance of championing small makers like myself and consuming consciously. I can only hope that continues on well in to the future and that I'm able to continue to meet their needs along the way.
Do you have any goals for the next few years that you are hoping to achieve on a sustainability level?
I'm really just wanting to refine all my current sustainable practices as much as possible and be more transparent with my supply chain so that customers can make informed decisions. I'm also looking into offering clients the options of synthetic stones but I need to do a bit more research on that so stay tuned!
Thanks so much for chatting with us!
View Two Hills on our digital showroom here.
Contact us for password access via hello@allgoodthings.co
Follow on instagram here.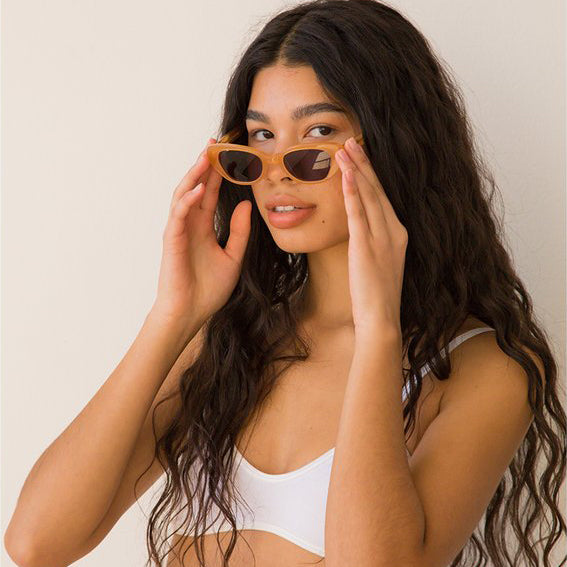 This Fashion Revolution and in tribute to the passing Earth Day we have chosen to detour from the usual programming of 'Who made my clothes?' and delve into highlighting the positive aspects of la...
Read more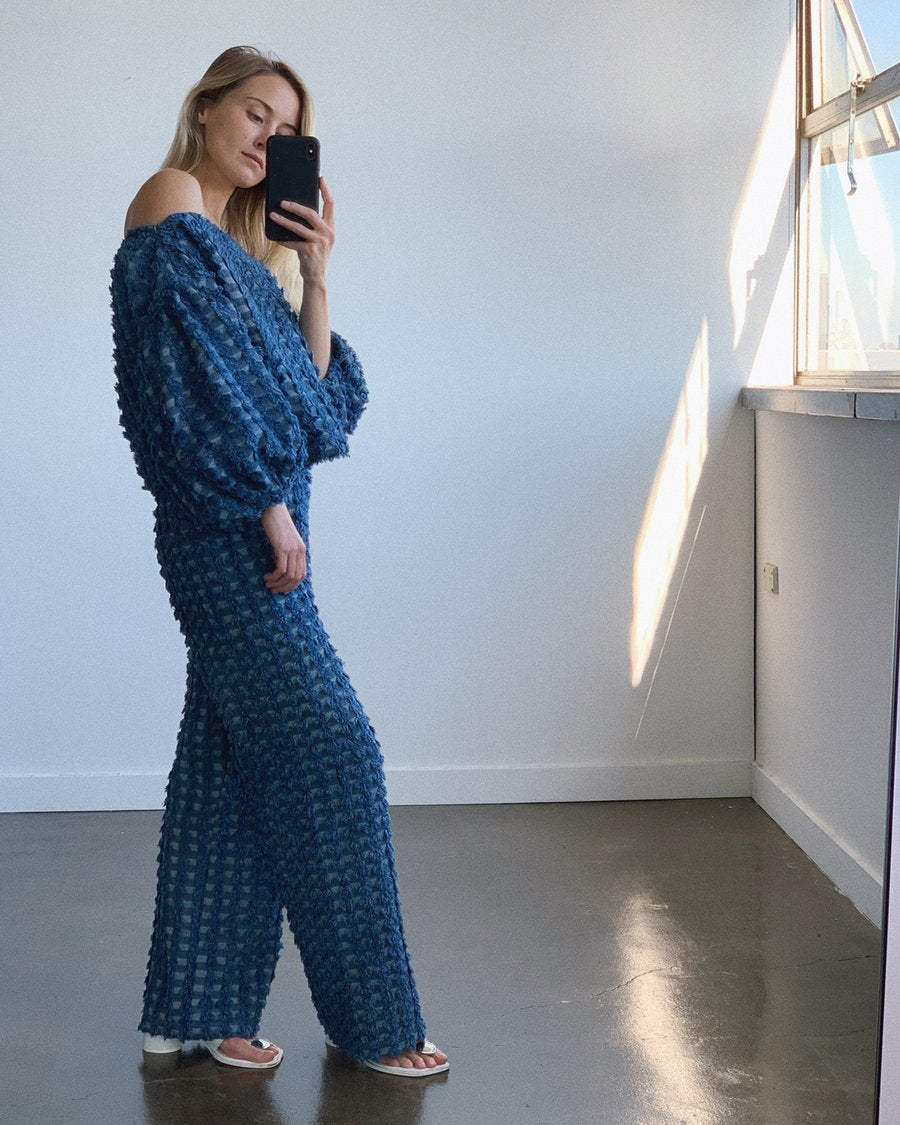 Label Series | Dominique Healy
  Thank you for tuning in to our label series,  we have loved highlighting the positive aspects of our labels, who have each made decisions to start their journey with considered elements that are...
Read more